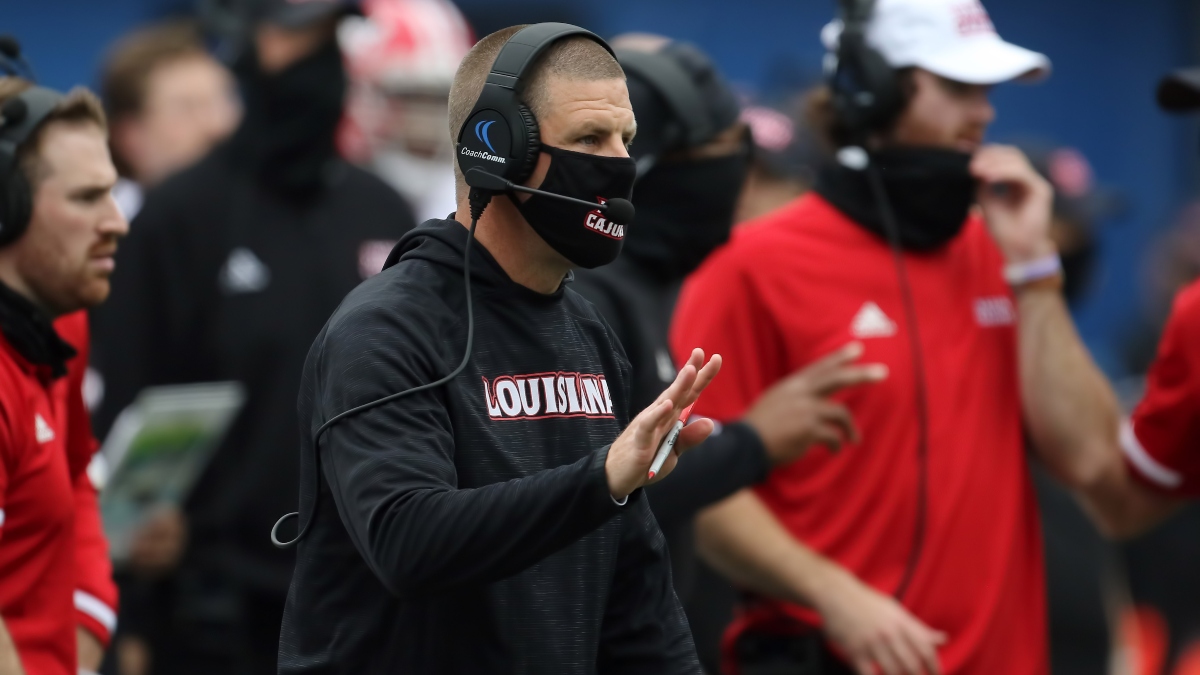 Ohio vs. Louisiana-Lafayette Odds
| | |
| --- | --- |
| Ohio Odds | +20.5 |
| Louisiana-Lafayette Odds | -20.5 |
| Over/Under | 57 |
| Date | Thursday, Sept. 16 |
| Time | 8 p.m. ET |
| TV | ESPN |
Get up-to-the-minute college football odds here.
Football isn't officially back until random college football games are going up against the NFL's Thursday Night Football, meaning yes, football is officially back.
Thursday night's New York Giants vs. Washington Football Team NFL matchup will surely garner the lion's share of attention from fantasy and football bettors, but don't forget about Ohio vs. Louisiana-Lafayette because the market's sharpest bettors certainly aren't.
Remember, winners on smaller college football games pay just the same as those on primetime NFL matchups, and that's exactly why wiseguy action is flowing on Ohio vs. Louisiana-Lafayette.
Let's break it down.
Ohio vs. Louisiana-Lafayette Sharp Betting Pick
When it comes to respected bettors moving lines, Thursday night's college football game is about as textbook as it gets.

The Ohio vs. Louisiana Lafayette over/under opened at 54.5 across the market, and according to The Action Network's college football public betting data, 52% of tickets have landed on the over thus far.
While the over/under tickets suggest balanced betting on the total, Action Labs' Bet Signals, combined with odds movement, tell a completely different story.
Three separate waves of smart money have hit the Ohio vs. Louisiana-Lafayette over, explaining why this number has rocketed up to 57 despite the relatively even betting splits on the total.
At the time of writing, FanDuel Sportsbook is still sitting at 56.5, so be sure to visit our College Football Live Odds Page to shop for the best line if you plan on tailing the pros in this matchup.
PRO Report Pick: Ohio vs. Louisiana-Lafayette Over 57
_PromoID=[6200, 430]