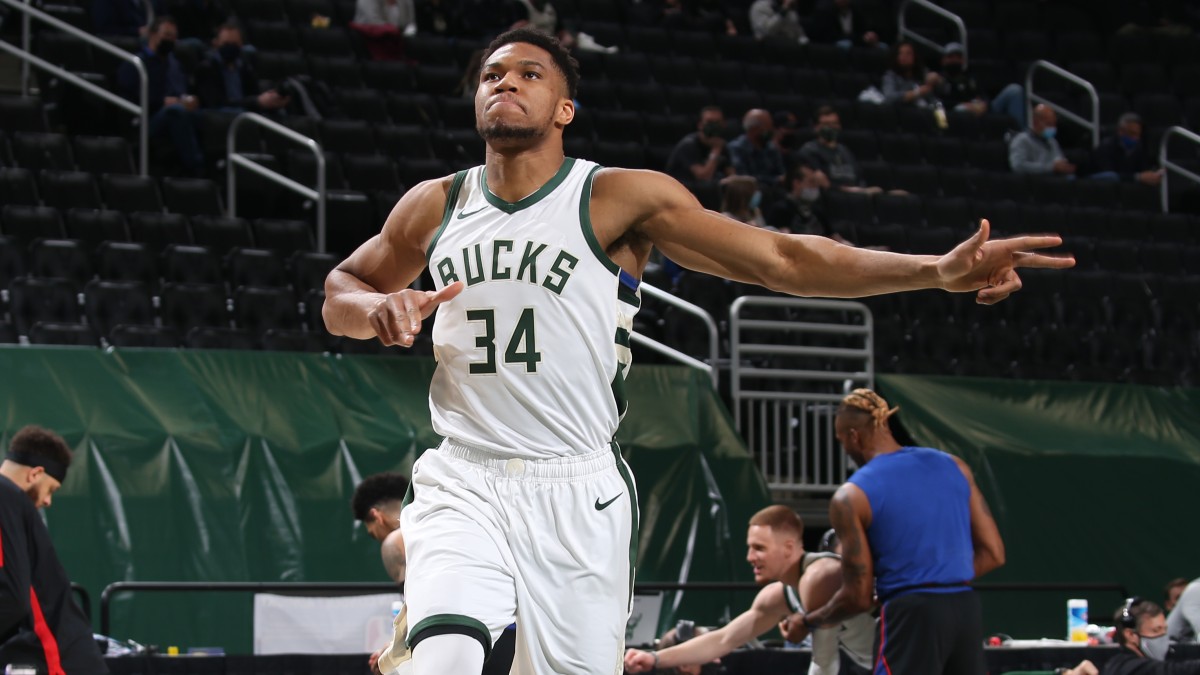 NBA Odds: Bucks vs. Nets
| | |
| --- | --- |
| Bucks Odds | +4 |
| Nets Odds | -4 |
| Over/Under | 239.5 |
| Time | Channel | 7:30 p.m. ET | TNT |
The series that NBA fans have been begging for is finally upon us. The Giannis Antetokounmpo-led Bucks will head to Brooklyn to take on the Kevin Durant-led Nets in the Eastern Conference Semifinals.
Game 1 of the Bucks-Nets series will obviously tell us quite a bit about adjustments needed moving forward for both teams. The adjustments in this series will be more intriguing than any other, simply for the fact that the Bucks will be facing off against a Nets team that's finally putting all three of their superstars on the floor together.
Milwaukee won the season series, 2-1, losing the lone game in which James Harden suited up, which was in Brooklyn. The Nets have a nearly unstoppable offense when you consider the additional shooting (i.e. Joe Harris, Landry Shamet) they can put on the floor around their 3-point centric stars.
Bucks head coach Mike Budenholzer can rest somewhat easier knowing that he has perhaps the most well-equipped roster to deal with what Brooklyn does so well.
The Nets and Bucks are on a Round 2 collision course – @ZenMasterMike and @wheatonbrando break down the matchup that could decide this year's champion on @TheFavoritesPod

🎧 LISTEN
🍎 https://t.co/tZq2eKCGx2
💚 https://t.co/aJZGNVyv6o pic.twitter.com/Nfe62dozIC

— The Volume (@TheVolumeSports) May 27, 2021
The trio of Antetokounmpo, Jrue Holiday, and Khris Middleton gives the Bucks a chance to at least keep KD, Irving, and Harden at or below their scoring averages, and that is all that you can ask for against such talent.
The regular season numbers don't mean as much in this matchup, but even so, sharp bettors are backing Milwaukee on Saturday.
Let's take a look at how sharps expect the Bucks to keep things close in our latest PRO Report.
NBA Picks: Bucks vs. Nets
Sharp Action
The line for Game 1 of Bucks-Nets opened at Bucks +4.
Since Thursday morning there have been four Action Labs Bet Signals triggered on the road dogs. This is a sign of sharp bettors fading the public and thusly backing Milwaukee on Saturday night.
Model Projections
The Action Network's NBA Power Ratings make the spread Bucks +1.6.
PRO Report Pick: Bucks +4 (+100 at PointsBet)
_BookPromo=174