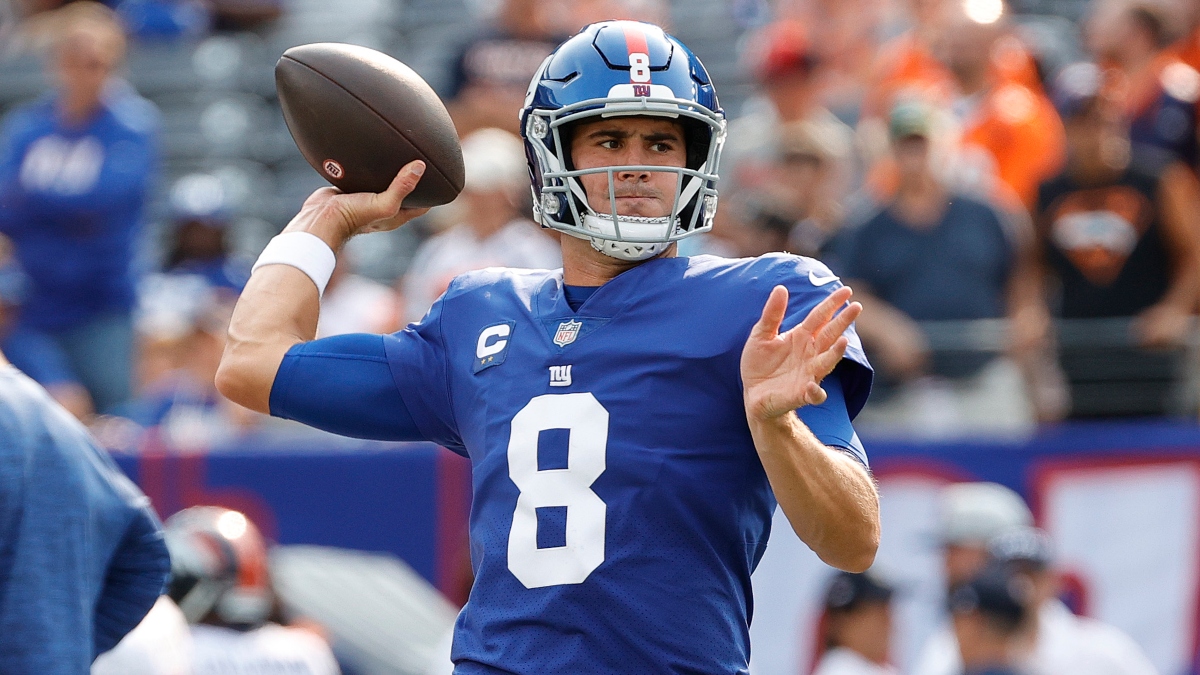 Giants vs. Washington Odds
| | |
| --- | --- |
| Giants Odds | +3.5 |
| Washington Odds | -3.5 |
| Over/Under | 40.5 |
| Date | Thursday, Sept. 16 |
| Time | 8:20 p.m. ET |
| TV | NFL Network |
*Odds as of Wednesday afternoon
Welcome to the Super Bowl in my household!
My wife is a fan of the Washington Football Team, while I am a New York Giants fan, making tonight's Thursday Night Football matchup one for the ages!
Well, more like which team can make fewer boneheaded plays, but still, this is an NFL matchup in primetime and worth betting if the edge is there.
And while my wife and I will be watching tonight's game with one eye closed, wiseguys have jumped all over Giants vs. Washington.
Using our PRO betting tools, let's examine how the pros are betting Thursday Night Football.
Giants vs. Washington Sharp Betting Pick
Wiseguys wasted no time pounding on the Giants vs. Washington odds earlier this week.
After the Thursday Night Football total opened at 43, sharps quickly slammed the under, and continued doing so into Tuesday, pushing this number down to the current consensus of 40.5 (click here for live NFL odds).
While this 2.5-point move is already noteworthy, it's even more significant considering the numbers that the total has traveled through.
From 2015-2020, 41 was the most common number for total points scored, occurring in 3.8% of NFL games.
Further, 43 was the sixth-most common, with 3.3% of NFL games landing on that number over that span.
The next number up is 40, which was the second-most common at 3.75%, so it'll be interesting to see whether under action continues driving the Giants vs. Washington total down or if buy back is waiting to play over 40, should it ever get there.
_PromoID=[3990]