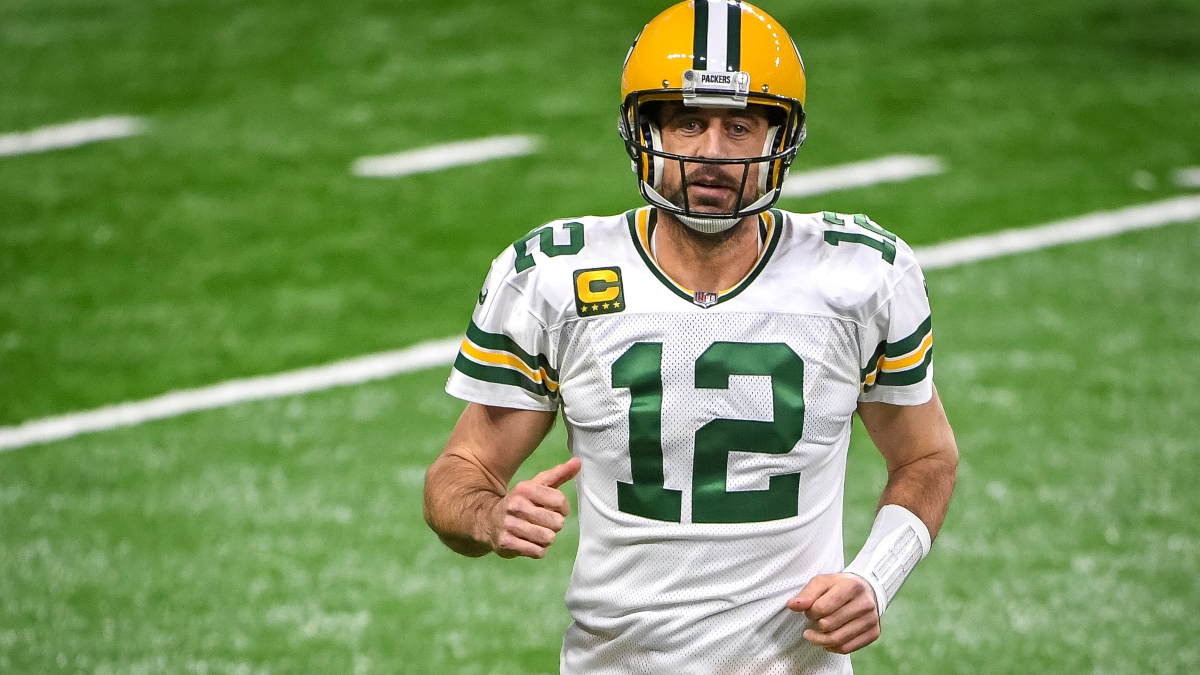 There's been smoke around the relationship between Aaron Rodgers and the Green Bay Packers for some time. On NFL Draft day, there may be some fire.
ESPN's Adam Schefter reported that Rodgers has told people in the organization that he does not want to return to the Packers. That comes hours after Jay Glazer reported teams were calling the Packers about Rodgers' status.
This goes back to last offseason when the team traded up to draft quarterback Jordan Love. Rodgers then went out and won the 2020 NFL MVP award.
At time of publish, the Packers are +1400 to win the 2021 Super Bowl.  That number was +1100 back in March. The team's first pick in the draft odds were off the board. DraftKings pulled down win totals for every NFC North team.
Where Rodgers goes from here is unknown. Every time trade rumors appear regarding Rodgers, the 49ers are always mentioned. It helps that they have the third overall pick in this year's draft, in addition to a capable quarterback in Jimmy Garoppolo.
Rodgers has spent his entire 16-year career with the Packers. He sat behind Brett Favre for his first three seasons. When the team drafted Love, many observers pointed to that situation and thought this could follow a similar path.
That was never something Rodgers wanted to be a part of, and he let his feelings be known early.
Rodgers carries a $37 million cap hit for 2021, which adds another wrinkle to any potential trade.
More Draft Coverage
In addition to our staff's favorite bets, our crew of senior NFL analysts outlined their Day 1 prop cards:
Which quarterback the Niners will select with the third overall pick has been debated ad nauseam. But what about who they should draft? And is Trevor Lawrence really the best quarterback prospect of the 2021 class?
Our crew of NFL and college football analysts present their cases for each side of the following debates: