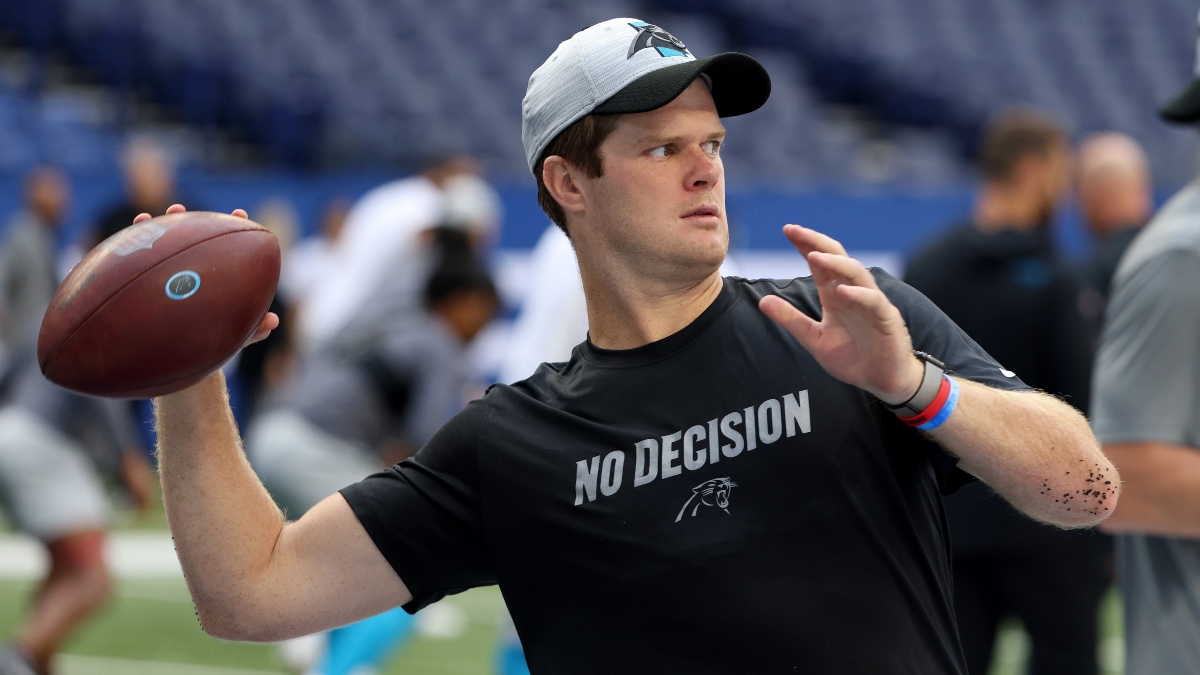 Football season is officially official now.
With a couple of weeks of college football under our belts and the first full NFL Sunday slate upon us, bettors will have plenty of opportunities to find value each and every week from now through the end of the year.
But NFL Week 1 is a bit of a different animal compared to the rest of the season.
Sunday's NFL odds have been available for months, giving bettors ample time to pick apart each matchup to find the smartest bets across the full Week 1 slate.
But for the many who are still finalizing their action, trying to quickly examine the latest NFL Week 1 line moves and market activity to pinpoint value can be a daunting task.
That's where The Action Network's NFL PRO Report comes in.
This key feature tracks and summarizes five key NFL value indicators (professional betting action, huge wagers, historically-profitable systems, betting model projections and expert picks) in real-time to instantly and efficiently identify the best available bets.
And after scanning Sunday's NFL Week 1 PRO Report, it's clear that these two matchups are topping today's slate: Jets vs. Panthers and Chargers vs. Washington.
Let's examine both games and the bets offering so much value.
NFL Week 1 Betting Picks
*Odds as of Saturday afternoon
Jets vs. Panthers
1 p.m. ET | CBS
Sharp Action
Simply comparing opening to current lines won't show much about how pros are betting Sam Darnold vs. his former team, but the details lie in the data.

As recently as Wednesday night the Jets were 5.5-point underdogs against the Panthers at books like PointsBet and Draftkings Sportsbook — a number that now sits at +4 (click here for live NFL Week 1 odds).
Action Labs' Bet Signals confirm five instances of market-moving action coming in on New York since midweek, leaving oddsmakers no choice but to kick this spread down to +4.
Big Money
Sixty-nine percent of tickets have taken Carolina to this point, but the real money percentages show that betting is much more even.
Despite receiving just 31% of the bets, the Jets have landed 45% of the money.
So, how does one side of a game receiving more money on fewer tickets? It's because that side is also attracting larger wager amounts.
PRO Systems
Not only do the Jets have the attention of the wiseguys, but they're also in a profitable spot historically.
New York is a match for The Action Network's Road Dog, Low Total After Bad Season PRO System, which has produced a gaudy 227-144-10 (61%) against-the-spread (ATS) record by identifying teams being undervalued due to poor previous seasons.
Top Experts
Our experts are in full agreement with the reasons above as two top NFL bettors are taking the points in this matchup as well.
PRO Report Pick: Jets +4
_PromoID=[3991]
Chargers vs. Washington
1 p.m. ET | CBS
Sharp Action
While a team flipping from a 1-point underdog to a 1-point favorite isn't all that important value-wise, our tools indicate that pros are siding with Washington in this matchup.
Big Money
The money splits drive this point home even further, evidenced by the 68% of money landing on Washington on just 58% of the tickets.
Top Experts
A trio of Action Network experts are on Washington as well, including Raheem Palmer who has spent the better portion of this week waxing poetically on radio, podcasts, social media, etc. about his love for the home team on Sunday.
PRO Report Pick: Washington -1
_PromoID=[5576, 1217, 5577]