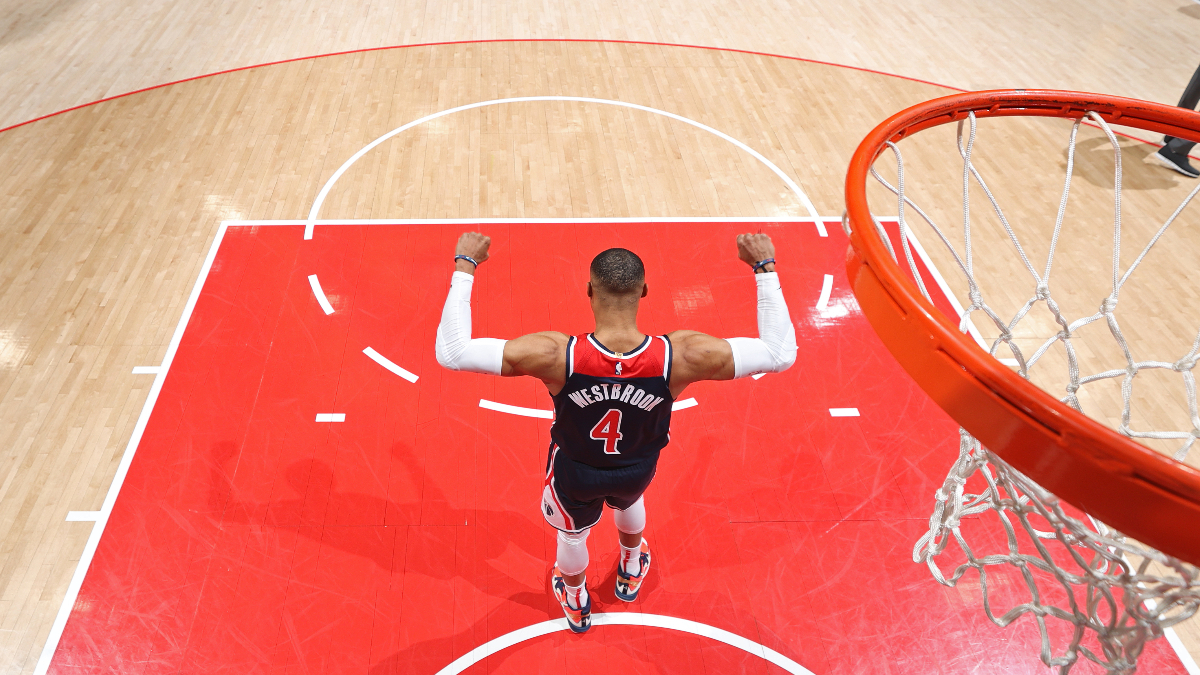 The NBA regular season is slowly reaching its end and as we hit the final stretch, some win total bets are still up in the air.
While about half of the teams in the Association have either hit the over or under on their season win total, the other half still has some time before their fates are sealed in the market. Since the NBA has changed the traditional postseason format to a play-in tournament, teams at the top and the middle of the pack have more to play for late into the season.
Here's a look at how close each team is to hitting or missing its preseason win total.
NBA Win Totals
Teams to Watch
Just like the playoff race, the most interesting teams to follow in terms of win totals are in the Western Conference.
The Dallas Mavericks need the most wins down the stretch to hit their preseason total (42.5). Just behind them are the Golden State Warriors (37.5), who are fighting to stay afloat in the standings to remain in contention for the play-in game and will likely need to play their best down the stretch to keep their hopes alive.
The Portland Trail Blazers (39.5) are the other team with a lot to play for down the stretch — they are a half-game behind the Mavs for No. 6 in the West.
Of those three teams, the Mavericks have the easiest remaining strength of schedule and the Trail Blazers have the toughest, with games against the Celtics, Hawks, Jazz, and Suns on the road.
The New Orleans Pelicans (33.5) also have a relatively tough schedule, but they have a lot less motivation sitting well outside the play-in window than the teams ahead of them.
In the Eastern Conference, the red-hot Washington Wizards (32.5) went from afterthought to putting on the afterburners in April and are 12-3 in the past 15 games. The Wizards have one of the toughest remaining schedules of the teams still in the play-in hunt in the East with a five-game road trip that includes stops in Milwaukee, Tampa, Indianapolis and Atlanta in that order.
The Indianapolis Pacers are the other team in the East to pay attention to down the stretch. The Pacers have a thin margin for error if they are to reach their 37.5 preseason win total and will benefit from a pretty easy remaining strength of schedule.
At the top of the East, the Brooklyn Nets, who had the fifth-highest preseason win total entering the season (45), have a nice cushion of games to hit their number in the final weeks. That should offset their difficult remaining schedule that includes consecutive road games against the Bucks (twice), Mavericks, Nuggets and Bulls.
_BookPromo=821