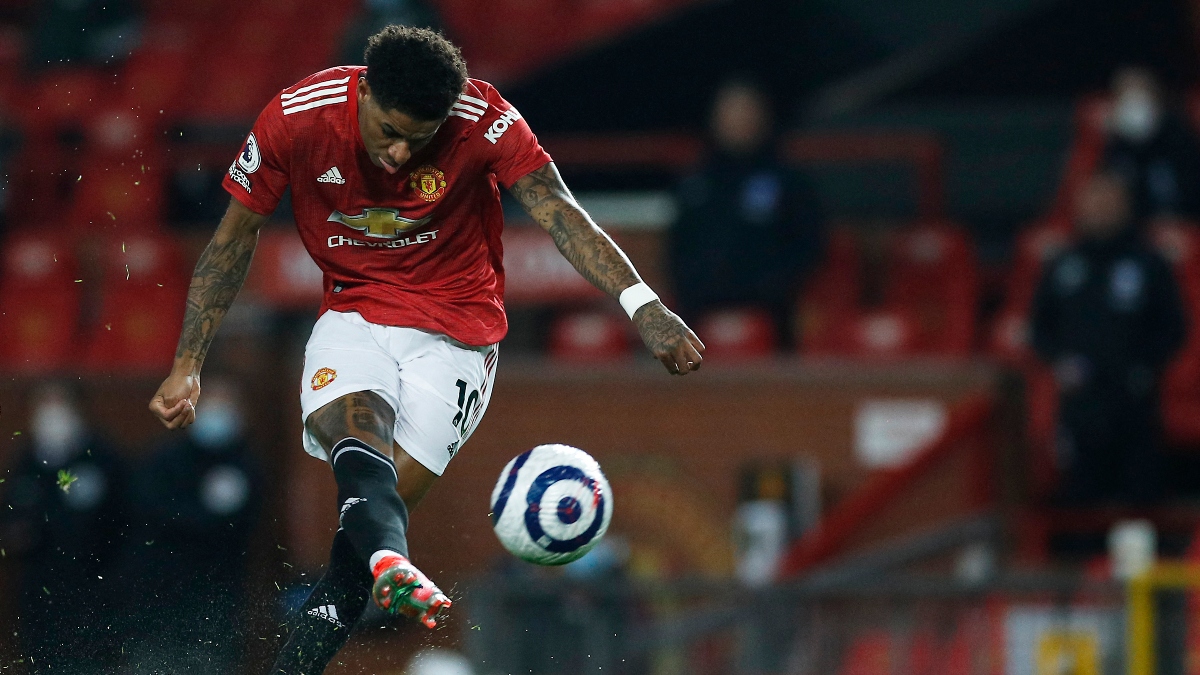 In the sporting world, soccer is the sport you'd most likely see a shutout.
With that said, PointsBet Sportsbook is running a promo that's sure to hit even if the game ends in a 0-0 tie:
Bet $20, Win $150 if Manchester United takes a shot!
_BookPromo=1022
Here are the details:
PointsBet Sportsbook
Offer: Bet $20, Win $150 if Manchester United takes a shot
Bet now: Click here
Who's it for? New users in CO, IA, IN, MI, NJ
The Red Devils may have no shot at being champions this year, but being comfortable in a Champions League spot must feel great with five weeks to play.
A win vs. Liverpool at Old Trafford would be the cherry on top for United fans this season. That, and an extra $150 in their pockets!
To take advantage:
Deposit at least $20
Bet $20+ on Manchester United as your FIRST bet
As long as United records a single shot (it doesn't even need to be on target!) you'll be walking away $150 richer.
Note: Manchester United is being used as an example. You can bet on any soccer team this week and cash in if they record a shot during the game. 
What are you waiting for? Betting on soccer has never been so easy!
WIN $150 IF MAN U SHOOTS THE BALL!
_BookPromo=1022