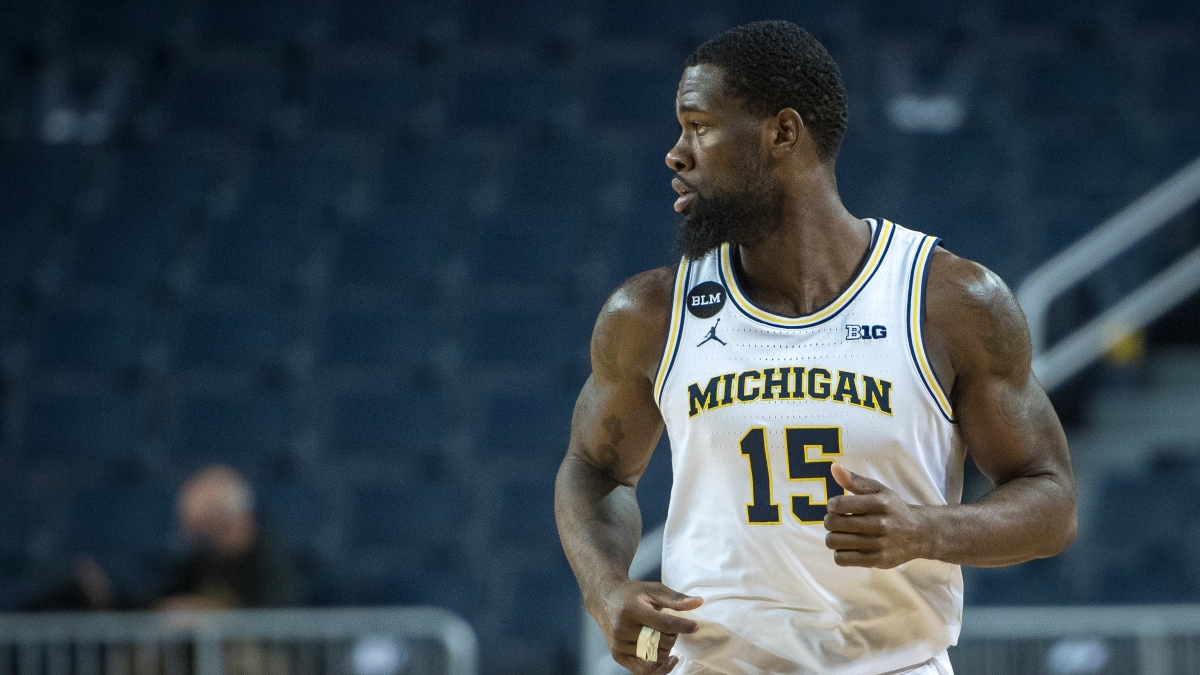 The Wolverines are the talk of the town — and for good reason. Let's just say they're a little better than their NBA counterpart in Michigan.
FOX Bet Sportsbook in Michigan is offering up a no-brainer special that every local bettor should take advantage of:
Bet $10, Win $50 if Michigan scores a point vs. Ohio State!
_BookPromo=858
Check out the details below:
FOX Bet Sportsbook
Offer: Bet $10 on the Wolverines, Win $50 if they score vs. the Buckeyes
Bet now: Click here
Available state: Michigan
Who's it for? New users
We have a heck of a game on our hands this Sunday, with the Wolverines taking on the Buckeyes in a top-five showdown.
Perhaps Michigan's hot streak will end, but they certainly won't get shut out. This isn't soccer.
All you have to do is:
Register and deposit
Go to NCAAB > Futures > Bet Boost > New customer exclusive
Bet up to $10 on the Wolverines to score as your 1st bet
Win, lose, forfeit … whatever! You're going to walk away with $50 regardless of the outcome.
This will come in the form of free bets, but not to worry, as they need to be rolled over only 1x to turn into cash.
So take your mind off football season, and enjoy your highly-ranked Wolverines taking the court!
BET $10, WIN $50 IF MICHIGAN SCORES!
_BookPromo=858