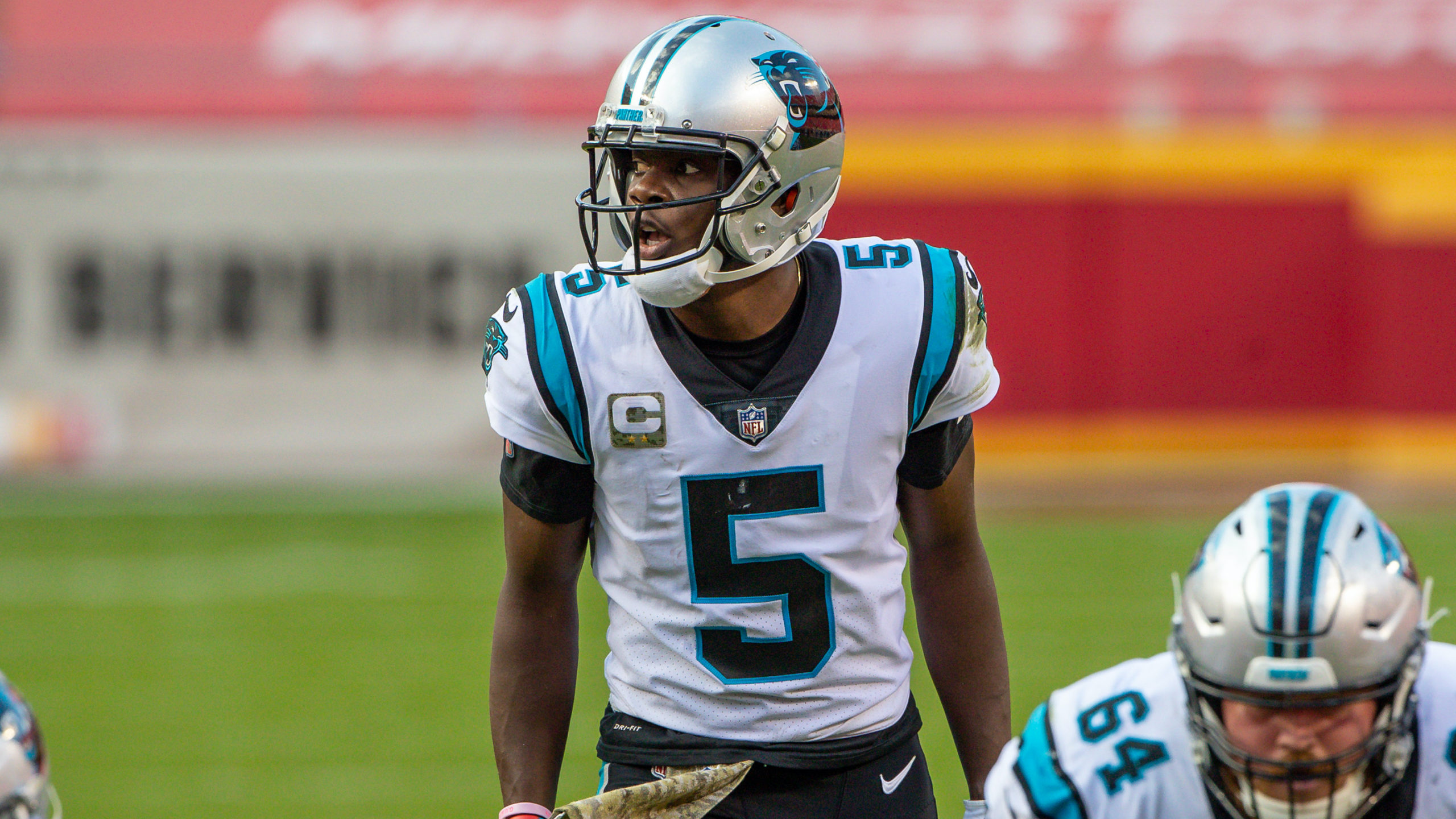 The Broncos have been part of the quarterback conversation in the build up to the 2021 NFL Draft, but instead of a rookie quarterback coming to Denver, it's veteran Teddy Bridgewater.
The Broncos swung a pre-draft trade with the Carolina Panthers for Bridgewater in exchange for a sixth-round pick. The deal was first reported by NFL Network.
Acquiring Bridgewater, 28, gives Denver competition with current starter Drew Lock, who has yet to fully grasp the starting spot since being drafted in the second round of the 2019 draft.
It also creates intrigue for Thursday's draft.
Denver now has options with the No. 9 overall pick. Previously, the Broncos were seen as Trey Lance's floor, and if Justin Fields slid, he could become an option as well. That doesn't seem likely now.
"This tells me that the Broncos are not drafting a QB at No. 9, and they're not trading up," Action Network NFL analyst Matthew Freedman said. "They might be willing to trade back — but quarterbacks will fall. Or are likelier to fall."
Fellow Action analyst Samantha Previte opined trading back is the best option, perhaps to target linebacker Micah Parsons.
Should the Broncos trade down, the Patriots will likely be one team connected to the pick. Much of the cost and demand for the pick will depend on what happens with the quarterbacks.
No one knows what to expect from the No. 3 pick — if Mac Jones goes third and the Falcons pass on Matt Ryan's future replacement, it's possible both Fields and Lance become available at 9. It's also possible another team trades up ahead of No. 9 to take the preferred signal-caller.
Carolina will still pick at No. 8 barring a trade, but this move makes Sam Darnold the unquestioned starter — for now. The Panthers could still draft a quarterback at No. 8 or look at offensive line help in Penei Sewell, among other options.
Bridgewater goes to Denver as the most profitable quarterback all-time when listed as a betting underdog. At 25-7 against the spread, betting on Bridgewater has resulted in a 52% return on investment.