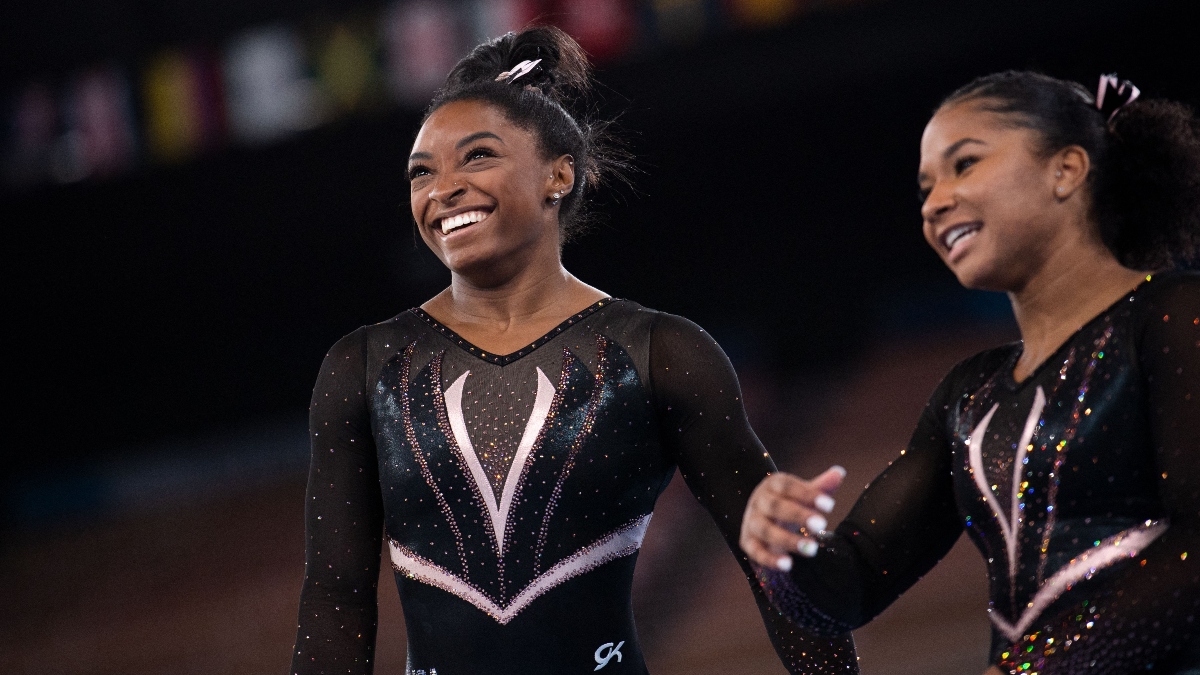 Every four years (well, this time around it's five), the world becomes enthralled with Team USA in women's gymnastics.
The six women representing the United States are four-time gold medalist and five-time all-around world champion Simone Biles, Jade Carey, Jordan Chiles, Sunisa Lee, Grace McCallum and MyKayla Skinner. Biles will be looking to defend her gold medals in the vault and floor exercise, as well as winning the top prize in the individual and team events again.
Back in 2016, the "Final Five" of Biles, Aly Raisman, Laurie Hernandez, Madison Kocian and 2012 all-around gold medalist Gabby Douglas dominated the competition en route to a team gold. Biles returns and is the only member of this year's team with any Olympic experience.
_BookPromo=2638
The first five days of qualifying will be for both team and individual events, with countries divided into five subdivisions. Here's when countries will be competing:
Subdivision 1: Mixed Group 3 (Azerbaijan, Chinese Taipei, Croatia and Cuba), Mixed Group 6 (Argentina, Cayman Islands, Czech Republic, India and Singapore), Italy and Japan.
Subdivision 2: Mixed Group 7 (Austria, Ireland, South Africa and Sri Lanka), China, Great Britain, Russian Olympic Committee.
Subdivision 3: Mixed Group 1 (Australia, Portugal Romania and Slovakia), Mixed Group 8 (Chile, Jamaica, Peru, Poland and Turkey), Netherlands and United States.
Subdivision 4: Mixed Group 4 (Costa Rica, Israel, Malaysia Switzerland and Uzbekistan), Canada, France and Spain.
Subdivision 5: Mixed Group 2 (Belarus, Brazil, Egypt and Sweden), Mixed Group 5 (Hungary, Mexico, Norway and South Korea), Belgium and Germany.
Olympic Women's Gymnastics Schedule
All events can be seen live on Peacock.
| Date | Event | Time |
| --- | --- | --- |
| July 24 | Subdivision 1 Qualifying | 9 p.m. ET |
| July 24 | Subdivision 2 Qualifying | 10:50 p.m. ET |
| July 25 | Subdivision 3 Qualifying | 2:10 a.m. ET |
| July 25 | Subdivision 4 Qualifying | 4:05 a.m. ET |
| July 25 | Subdivision 5 Qualifying | 7:20 a.m. ET |
| July 27 | Team Final | 6:45 a.m. ET |
| July 29 | Individual All-Around Finals | 6:50 a.m. ET |
| Aug. 1 | Vault & Bars Finals | 4 a.m. ET |
| Aug. 2 | Floor Exercise Finals | 4 a.m. ET |
| Aug. 3 | Beam Finals | 4 a.m. ET |