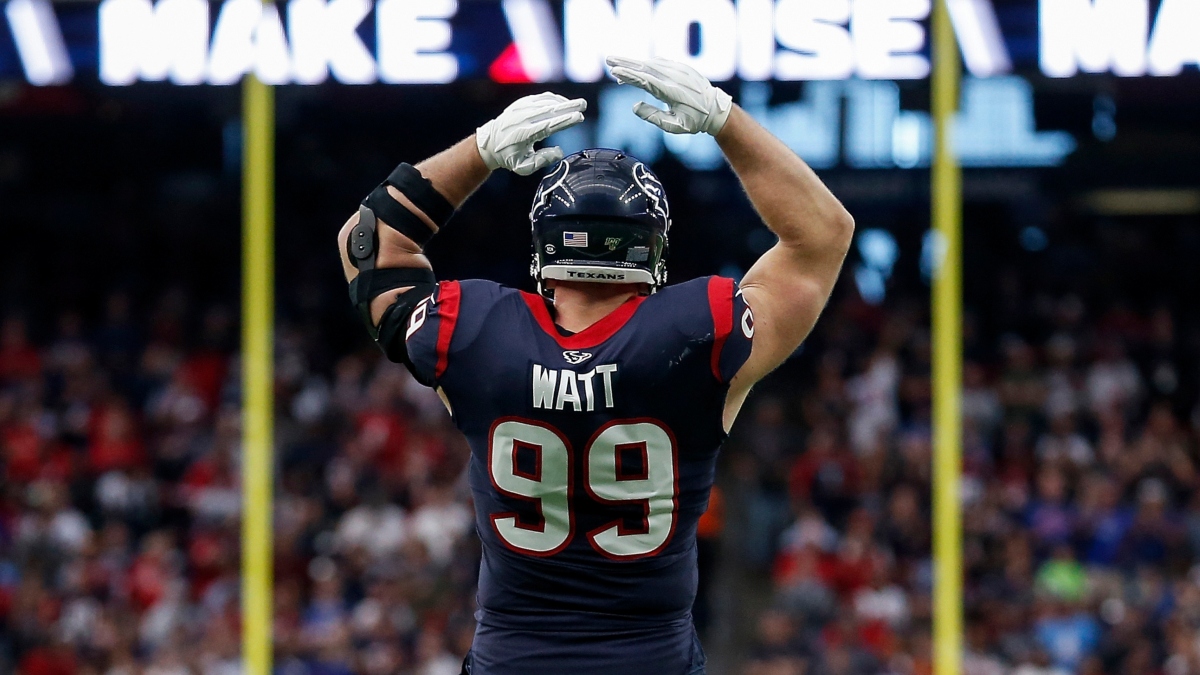 The Houston Texans are moving on from their star.
No, not Deshaun Watson — at least not yet. Defensive end J.J. Watt and the team announced he will be released from the only franchise he's known for his 10-year career.
The move isn't terribly surprising. Watt was due a base salary of $17.5 million, none of it guaranteed. For a team going nowhere, that's a lot of money to pay a defensive end and it's a situation a soon-to-be 32 year old would want out of.
Expectations were already low in Houston for 2021 because Watson wants out, but those expectations fell even more. Last week, the Texans were 100-1 to win the Super Bowl, tied with the Detroit Lions for the worst odds in football. Those odds are now 125-1 at DraftKings.
_BookPromo=49
At PointsBet, the Texans remain 80-1 to win it all. Only the Jets and Jaguars have worse odds. FanDuel has Houston at 70-1.
Watt's numbers don't look the same as his 2018 season when he finished with 16 sacks. He had just four sacks in 2019 and five sacks last season.
But he's still an impact player. The most important statistic for Watt may be that he played at least 90 percent of the team's defensive snaps in 12 games this year. Only once did he play less than 87 percent of snaps.
A healthy Watt will be of high interest across the league. Early social media speculation leads to Pittsburgh, where brothers T.J. and Derek play. The other popular thought is Green Bay so Watt can return to Wisconsin, his home state.
As far as Houston goes, the attention remains on what happens with Watson. Betting odds currently favor a return to the Texans, but the market has been fluid.