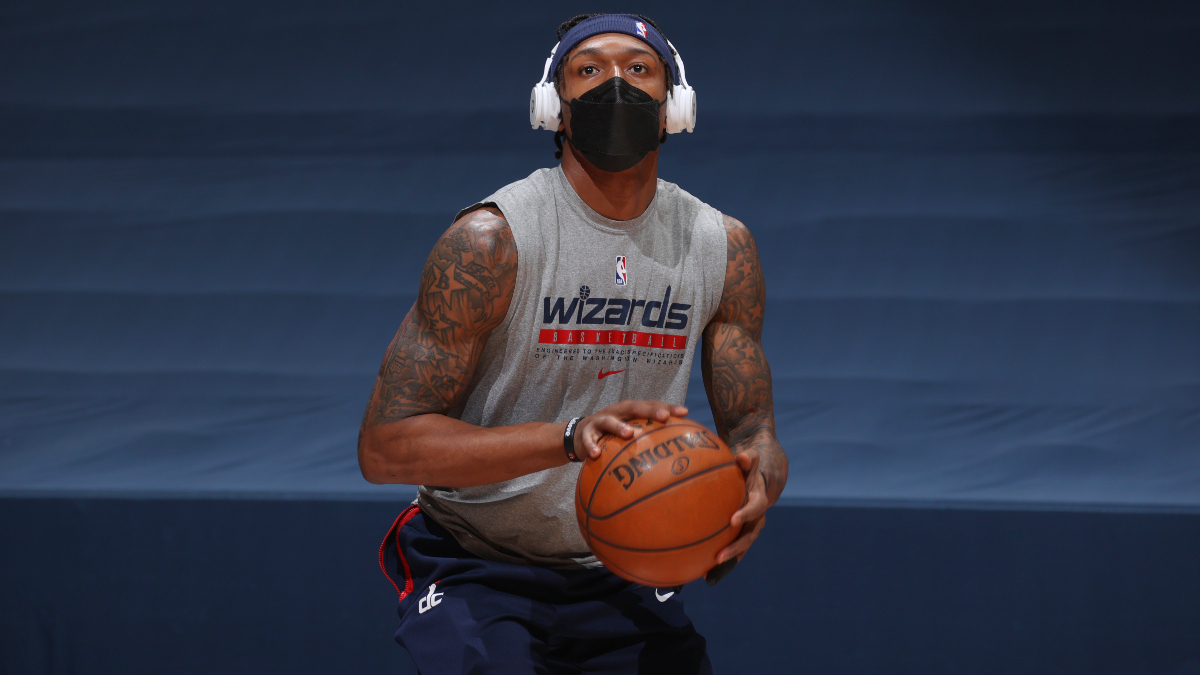 The play status of Team USA's Bradley Beal is in question after he was placed under health and safety protocols, The Athletic reported Wednesday.
It is unclear how long Beal will be out of commission, but ESPN reported that there is a possibility he could miss the Tokyo Olympics.
Team USA has not confirmed that Beal is the one undergoing health and safety protocols.
It was not immediately clear if Beal tested positive for the coronavirus or if this is the result of contact tracing protocols.
The odds for Friday's exhibition against Australia have changed substantially as a result of the news. At FanDuel, the U.S. are now just 12-point favorites after opening as 16.5-point favorites.
At DraftKings, the odds for Team USA's first Olympic group stage game against France have moved from -15.5 to -15.
Futures odds have not changed at any of the major sportsbooks, but expect them to if Beal is officially ruled out of any game.
Without Beal, much of the scoring onus will fall on Kevin Durant and Damian Lillard, with Jayson Tatum taking the bulk when the backups are in.
Team USA will be able to replace Beal on the 12-man roster if he is ruled ineligible. Three players from the "Select Team" have played substantial minutes in warmup games: the San Antonio Spurs' Keldon Johnson, the Cleveland Cavaliers' Darius Garland and the Detroit Pistons' Saddiq Bey.
Beal finished second behind Stephen Curry as the NBA's leading scorer in the 2020-21 regular season. He finished the year averaging 31.3 points, 4.7 rebounds and 4.4 assists while averaging 34.9% from three per game.