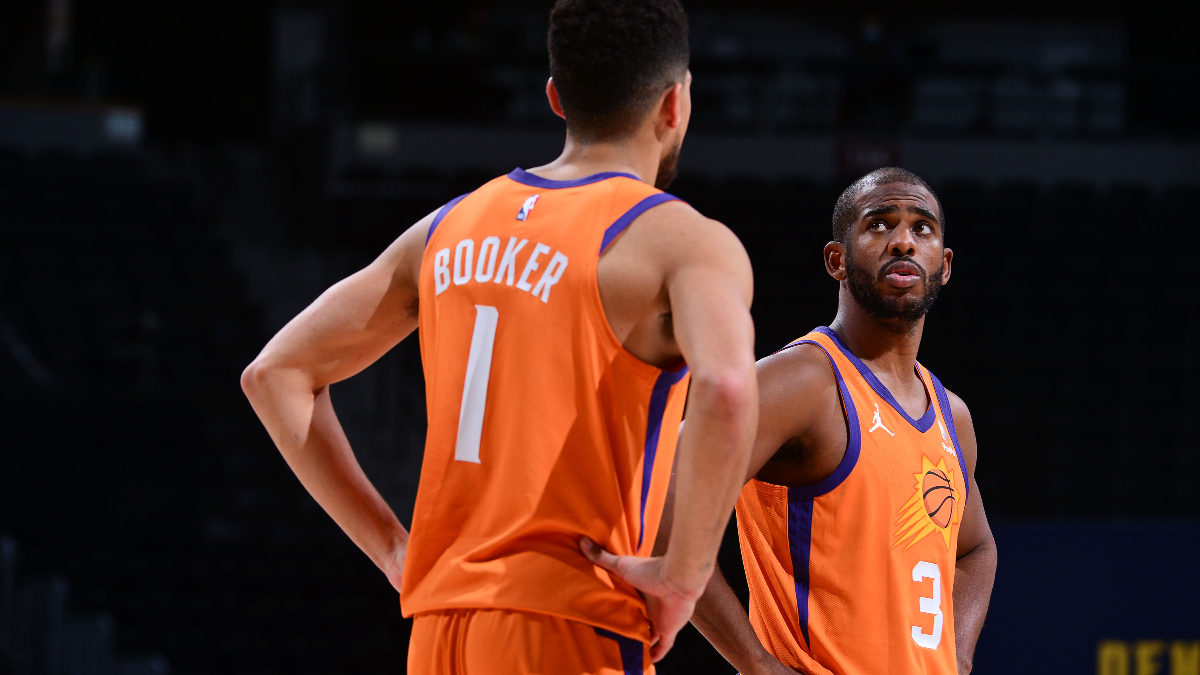 Suns vs. Bucks Game 4 Odds
| | |
| --- | --- |
| Suns Odds | +4.5 |
| Bucks Odds | -4.5 |
| Over/Under | 221 |
| Time | Channel | 9 p.m. ET | ABC |
If Milwaukee went down 3-0 to Phoenix in the NBA Finals, fans would be rightfully burying its chances of winning the title.
But after another dominant 40-plus point performance from two-time MVP Giannis Antetokounmpo, it's clear that the Bucks have a real shot in this series.
Suns head coach Monty Williams will have a tough time coming up with a strategy to slow down the incredible offensive efficiency of Antetkounmpo if Phoenix center Deandre Ayton is in foul trouble again.
Ayton finished Game 3 with five personal fouls and clearly struggled with the physicality of Antetokounmpo over a full four quarters.
Williams has gone to Ayton as the primary defender on Giannis all series long because he is the strongest player on the Suns.
But with that proving to be an ineffective strategy in Game 3, we could see Williams pivot to a wing defender on Giannis and Ayton used more as a help defender.
Regardless of what strategy Williams and the Suns go with, it is clear that slowing down the Bucks' hyper-efficient interior offense will be a key for the Suns in Game 4.
Suns vs. Bucks Game 4 Betting Pick
Sharp Action
Since Monday morning, there have been a whopping 10 Action Labs Bet Signals triggered on the Suns.
This flurry of activity centered on the Suns as road underdogs is a sign that sharp bettors are trusting Chris Paul and Co. to battle tooth-and-nail in a game that obviously has huge implications on how the rest of this series plays out.
And, as always, be sure to shop for the best line before betting Game 4.
According to live NBA odds, the majority of sportsbooks are sitting at +4.5, but a handful, like BetMGM, are holding out at +5 — a free half-point for anyone interesting in taking the points tonight.
PRO Report Pick: Suns +5
_BookPromo=454