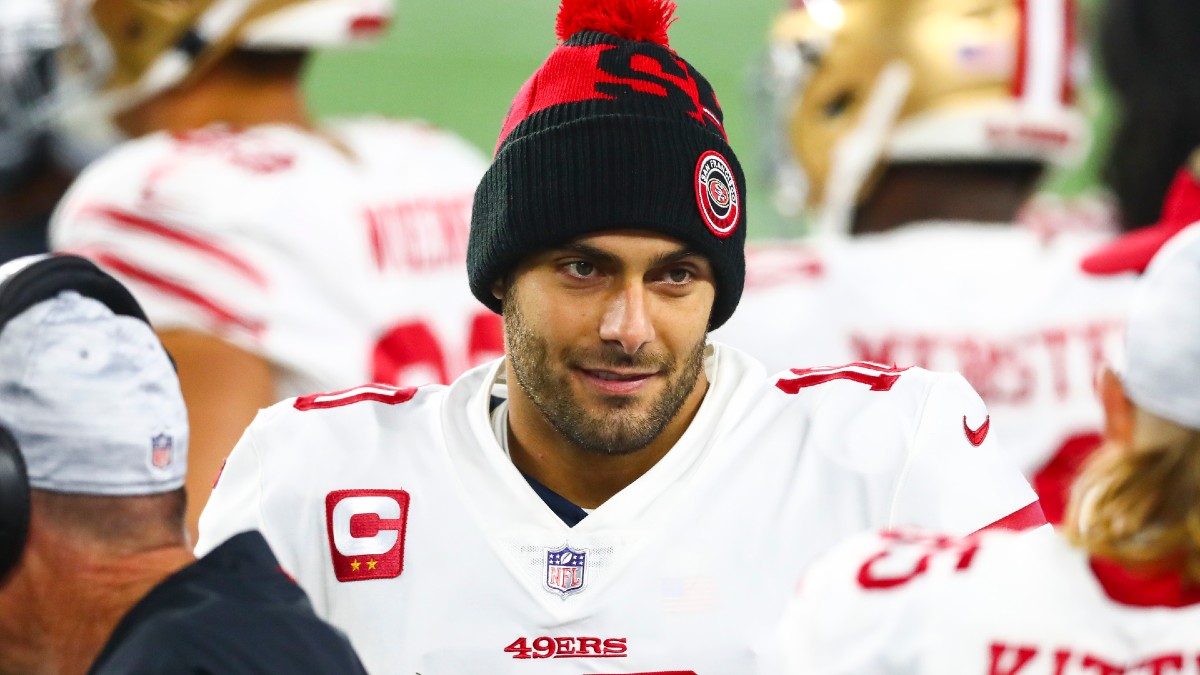 The San Francisco 49ers have two quarterback decisions to make on Thursday.
One decision will be which quarterback to take with the No. 3 overall pick in the NFL Draft as the debate centers on Justin Fields, Mac Jones and Trey Lance. The other will be whether or not to trade current starter Jimmy Garoppolo.
According to ESPN, it's expected multiple teams will reach out to the 49ers regarding the availability of Garoppolo. Adam Schefter's source called the chances of a deal "remote."
The reason the chance of a deal being completed could be remote is that Garoppolo holds the negotiating power. He has a no-trade clause in his contract until the end of 2021, meaning he can decide where he wants to go if he's to accept a trade.
Because he's due to earn a cap hit over $26 million, the options of teams being viable trading partners are limited. He can stay in San Francisco and earn the full contract, or if he'll be required to restructure his deal, it would only be for a team he wants to play for.
So, New England?
That's another rumor that came out late Wednesday night and won't go away. Bill Belichick needs a quarterback and drafted Garoppolo in 2014.
Regardless, almost every story leading up to Thursday night's draft will be surrounding the 49ers. There are a lot of guesses as to what they'll do with the third pick, but no one knows for sure.
The mystery has created the biggest handle ever on a draft prop. More people are betting on who will go No. 3 than any draft prop ever before, as Darren Rovell reported on Wednesday.