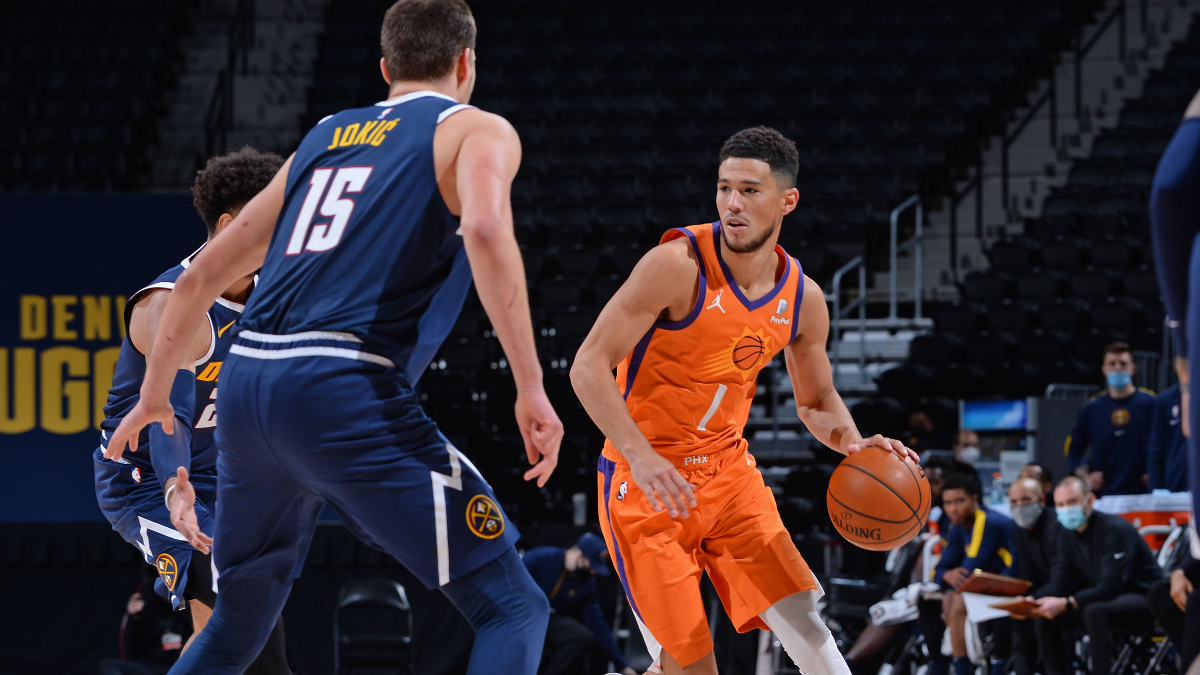 Nuggets vs. Suns Series Odds
Nuggets
Suns
Series Winner
+172
-215
Win in 4
+2100
+850
Win in 5
+1100
+350
Win in 6
+500
+470
Win in 7
+650
+350
Odds as of Friday and via FanDuel.
The Phoenix Suns and Denver Nuggets clinched their spot in the second round of the playoffs on the same night and will both have three days to rest ahead of their Western Conference Semifinal matchup.
The big question in this series will be how healthy Chris Paul's shoulder is ahead of Game 1. Paul got hurt in Round 1 against the Los Angeles Lakers and was never quite the same. The most minutes he played in the series came in Game 3 (31:41), though Games 4 and 5 were blowout wins. Still, Paul scored in the single digits in all but one game and seemed to be bothered all series despite gutting things out.
The Suns were able to get by with stellar play from Devin Booker, who closed out the series with 47 points, and timely 3-point shooting from their role players. But they will need all the offense they can get to contend with the Nuggets who were the third-highest scoring offense in Round 1.
The Nuggets won the season series between these two teams 2-1 with two games going to overtime, however, all three matchups were in January, so those results hold a little less weight in the playoffs. Ahead of Game 1, the Suns have 68.25% implied odds to win the series and their odds to win in five games or seven games are listed at +350.
Nuggets vs. Suns Game 1 Odds
Nuggets Odds
+4.5
Suns Odds
-4.5
Moneyline
+162 / -194
Over/Under
219.5
Time
Monday, 10 p.m. ET
TV
TNT
Odds as of Friday and via FanDuel.
---
Nuggets vs. Suns Round 2 Schedule
Game 2: Wednesday, June 9 | 9:30 p.m. ET on TNT
Game 3: Friday, June 11 | 10 p.m. ET on ESPN
Game 4: Sunday, June 13 | 8 p.m. ET on TNT
Game 5: Tuesday, June 15 | on TNT (If Nec.)
Game 6: Thursday, June 17 | on ESPN (If Nec.)
Game 7: Sunday, June 20 | (If Nec.)