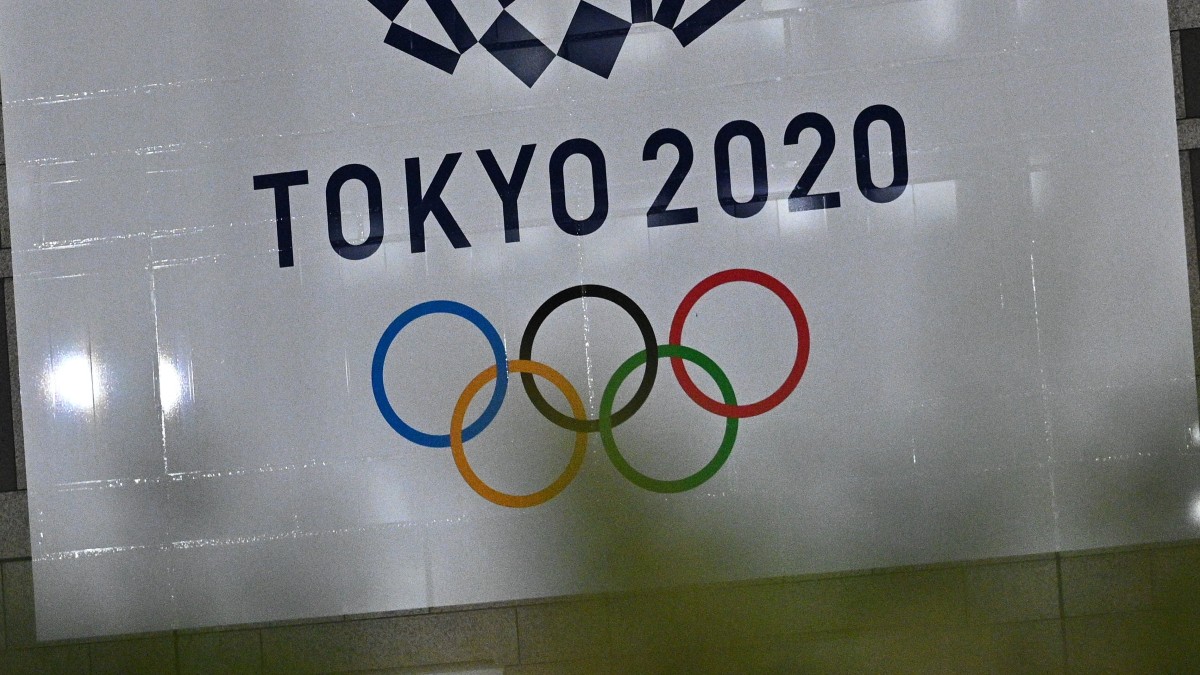 The 2021 Tokyo Olympics are finally here, after a year delay due to the COVID-19 pandemic.
The best athletes in the world will gather in Japan to compete across 33 competitions and 339 events held across 42 venues that will feature some of the biggest American stars like Simone Biles and Katie Ledecky.
New to the 2021 Olympics this year are karate, sport climbing, surfing and skateboarding, as well as baseball and softball, which were not a part of the London and Rio Games.
Tokyo is 13 hours ahead of Eastern Standard Time, so many of the featured competitions will be aired on a tape-delay in the United States across NBC, its family of networks and its streaming platform, Peacock.
_BookPromo=2638
---
Opening Ceremony Time, Date
Start date: Friday, July 23
Opening ceremony time: 7 a.m. ET
TV: NBC
Competition technically starts on Tuesday, July 20, but the Opening Ceremony is not until later that week on Friday, July 23, before the games conclude over two weeks later on Sunday, August 8.
The ceremony will be aired live originally at 7 a.m ET until 11 a.m., but for those looking to catch the event later that day, the network will re-air the ceremony in primetime, beginning at 7:30 p.m. ET and lasting until midnight.
2021 Olympics TV Schedule
Tuesday, July 20
| Sport | Event | Time (ET) | TV |
| --- | --- | --- |
| Softball | Japan vs. Australia | 8 p.m. | NBCSN |
| Softball | USA vs. Italy | 11 p.m. | NBCSN |
Wednesday, July 21
| Sport | Event | Time (ET) | TV |
| --- | --- | --- |
| Softball | Mexico vs. Chile | 2 a.m. | NBCSN |
| Women's Soccer | Great Britain vs. Chile | 3:30 a.m. | Olympic Channel |
| Women's Soccer | China vs. Brazil | 4 a.m. | NBCSN |
| Women's Soccer | U.S. vs. Sweden | 4:30 a.m. | USA |
| Women's Soccer | Japan vs. Canada | 6:30 a.m. | NBCSN |
| Women's Soccer | Netherlands vs. Zambia | 7 a.m. | USA |
| Women's Soccer | Australia vs. New Zealand | 7:30 a.m. | USA |
| Softball | U.S. vs. Canada | 8 p.m. | NBCSN |
| Softball | Japan vs. Mexico | 11 p.m. | NBCSN |
Thursday, July 22
| Sport | Event | Time (ET) | TV |
| --- | --- | --- |
| Softball | Italy vs. Australia | NBCSN | 2 a.m. |
| Men's Soccer | Egypt vs. Spain | 3:30 a.m. | Olympic Channel |
| Men's Soccer | Mexico vs. France | 4 a.m. | USA |
| Men's Soccer | New Zealand vs. South Korea | 4 a.m. | NBCSN |
| Men's Soccer | Ivory Coast vs. Saudi Arabi | 5:30 a.m. | Olympic Channel |
| Men's Soccer | Argentina vs. Australia | 6:30 a.m. | Olympic Channel |
| Men's Soccer | Japan vs. South Africa | 7 a.m. | NBCSN |
| Men's Soccer | Brazil vs. Germany | 7:30 a.m. | USA |
| Men's Soccer | Honduras vs. Romania | 8:30 a.m. | Olympic Channel |
| Rowing | Qualifying | 7:30 p.m. | NBCSN |
Friday, July 23
| Sport | Event | Time (ET) | TV |
| --- | --- | --- |
| Opening Ceremony | – | 7 a.m. | NBC |
| Rowing | Qualifying | 7:30 p.m. ET | USA |
| Cycling | Men's Road Race | 7:30 p.m. ET | USA |
| Tennis | Men's/Women's singles/doubles | 10 p.m. ET | Olympic Channel |
| Women's Water Polo | U.S. vs. Japan | 12 a.m. | NBCSN |
Saturday, July 24
| Sport | Event | Time (ET) | TV |
| --- | --- | --- |
| Tennis | Men's/Women's singles/doubles | 2 a.m. | Olympic Channel |
| Women's Water Polo | U.S. vs. Japan | 2 a.m. | NBCSN |
| Softball | U.S. vs. Mexico | 2 a.m. | NBCSN |
| Archery | Mixed Team Final | 2 a.m. | NBCSN |
| Women's Soccer | Sweden vs. Australia | 2 a.m. | NBCSN |
| Cycling | Men's Road Race | 2 a.m. | USA |
| Beach Volleyball | Women's Qualifying | 2 a.m. | USA |
| Swimming | Qualifying | 2 a.m. | USA |
| Beach Volleyball | Men's Qualifying | 2 a.m. | USA |
| Basketball | Men's 3×3 | 2 a.m. | USA |
| Men's Gymnastics | Qualifying | 6 a.m. | Peacock |
| Men's Volleyball | U.S. vs. France | 6 a.m. | Peacock |
| Women's Soccer | U.S. vs. New Zealand | 7:30 a.m. | NBCSN |
| Men's Volleyball | U.S. vs. France | 9 a.m. | NBC |
| Beach Volleyball | Women's Qualifying | 8 p.m. | NBC |
| Swimming | Finals | 8 p.m. | NBC |
| Skateboarding | Men's Street Final | 8 p.m. | USA |
| Cycling | Women's Road Race | 8 p.m. | USA |
| Softball | U.S. vs. Australia | 8 p.m. | CNBC |
| Tennis | Men's/Women's singles/doubles | 10 p.m. | Olympic Channel |
| Skateboarding | Men's Street Qualifying | 11:30 p.m. | NBC |
| Men's Water Polo | U.S. vs. Japan | 1 a.m. | CNBC |
Sunday, July 25
| Sport | Event | Time (ET) | TV |
| --- | --- | --- |
| Men's Water Polo | Men's Water Polo | 2 a.m. | CNBC |
| Diving | Women's Synchronized Springboard Final | 2 a.m. | CNBC |
| Archery | Women's Team Final | 2 a.m. | CNBC |
| Tennis | Men's/Women's singles/doubles | 2 a.m. | Olympic Channel |
| Cycling | Women's Road Race | 2 a.m. | USA |
| Women's 3×3 Basketball | U.S. vs. Romania | 2 a.m. | USA |
| Swimming | Qualifying | 2 a.m. | USA |
| Men's Soccer | Brazil vs. Ivory Coast | 4:30 a.m. | NBCSN |
| Gymnastics | Women's Qualifying | 6 a.m. | Peacock |
| Men's Basketball | U.S. vs. France | 6 a.m. | Peacock |
| Men's Soccer | Australia vs. Spain | 6:30 a.m. | NBCSN |
| Triathlon | Men's Final | 5:30 p.m. | USA |
| Beach Volleyball | Women's Qualifying | 5:30 p.m. | USA |
| Triathlon | Men's Final | 7 p.m. | NBC |
| Skateboarding | Women's Street Final | 8 p.m. | CNBC |
| Rugby | Men's Qualifying | 8 p.m. | CNBC |
| Skateboarding | Women's Street Final | 8 p.m. | CNBC |
| Men's Basketball | Argentina vs. Slovenia | 8 p.m. | CNBC |
| Softball | U.S. vs. Japan | 9 p.m. | USA |
| Swimming | Finals | 9:30 p.m. | NBC |
| Basketball | 3×3 | 11 p.m. | USA |
| Beach Volleyball | Women's Qualifying | 11 p.m. | USA |
| Women's Water Polo | U.S. vs. China | 11 p.m. | USA |
| Skateboarding | Women's Street Final | 11:30 p.m. | NBC |
Monday, July 26
| Sport | Event | Time (ET) | TV |
| --- | --- | --- |
| Men's Basketball | Argentina vs. Slovenia | 2 a.m. | CNBC |
| Shooting Skeet | Men's Final | 2 a.m. | CNBC |
| Archery | Men's Team Final | 2 a.m. | CNBC |
| Tennis | Men's/Women's Second Round | 2 a.m. | Olympic Channel |
| Women's Water Polo | U.S. vs. China | 2 a.m. | USA |
| Diving | Men's Synchronized Platform Final | 2 a.m. | USA |
| Canoe Slalom | Men's Final | 2 a.m. | USA |
| Rugby | Men's Qualifying | 2 a.m. | USA |
| Swimming | Qualifying | 2 a.m. | USA |
| Basketball | 3×3 | 2 a.m. | USA |
| Men's Volleyball | Brazil vs. Argentina | 2 a.m. | USA |
| Beach Volleyball | Women's Qualifying | 8 p.m. | CNBC |
| Men's Water Polo | U.S. vs. South Africa | 8 p.m. | CNBC |
| Swimming | Finals | 9:30 p.m. | NBC |
| Tennis | Men's Round 2 Singles | 10 p.m. | Olympic Channel |
| Tennis | Women's Round 3 Singles | 10 p.m. | Olympic Channel |
| Rugby | Men's Qualifying | 10 p.m. | CNBC |
| Fencing | Women's Team Epee Quarterfinals | 10 p.m. | CNBC |
| Beach Volleyball | Men's Qualifying | 11 p.m. | USA |
| Softball | Bronze Medal Game | 12 a.m. | CNBC |
| Women's Basketball | U.S. vs. Nigeria | 12:40 a.m. | USA |
Tuesday, July 27
| Sport | Event | Time (ET) | TV |
| --- | --- | --- |
| Diving | Women's Synchronized Platform Final | 2 a.m. | USA |
| Canoe Slalom | Women's Final | 2 a.m. | USA |
| Beach Volleyball | Women's Qualifying | 2 a.m. | NBCSN |
| Rugby | Men's Quarterfinal | 2 a.m. | NBCSN |
| Tennis | Men's Singles, Round 2 | 2 a.m. | Olympic Channel |
| Tennis | Women's Singles, Round 3 | 2 a.m. | Olympic Channel |
| Tennis | Men's & Women's Doubles, Quarters | 2 a.m. | Olympic Channel |
| Women's Basketball | U.S. vs. Nigeria | 2 a.m. | USA |
| Cycling | Women's Mountain Bike | 2 a.m. | USA |
| Swimming | Qualifying | 2 a.m. | USA |
| 3×3 Basketball | Quarterfinals | 2 a.m. | USA |
| Beach Volleyball | Men's Qualifying | 8 p.m. | USA |
| Table Tennis | Women's Quarterfinals | 8 p.m. | USA |
| Men's Volleyball | U.S. vs. Tunisia | 8 p.m. | USA |
| Canoe Slalom | Qualifying | 8 p.m. | USA |
| Rowing | Finals & Semifinals | 8 p.m. | CNBC |
| Cycling | Women's Time Trial | 8 p.m. | CNBC |
| Cycling | Men's Time Trial | 8 p.m. | CNBC |
| Tennis | Men's Doubles, Semifinals | 10 p.m. | Olympic Channel |
| Tennis | Mixed Doubles, Round 1 | 10 p.m. | Olympic Channel |
| Canoe Slalom | Qualifying | 12 a.m. | NBC |
| Women's Water Polo | U.S. vs. Hungary | 12 a.m. | NBC |
| Men's Basketball | U.S. vs. Iran | 12:40 a.m. | Peacock |
Wednesday, July 28
| Sport | Event | Time (ET) | TV |
| --- | --- | --- |
| Cycling | Men's Individual Time Trial | 2 a.m. | CNBC |
| Tennis | Men's Singles, Round 3 | 2 a.m. | Olympic Channel |
| Tennis | Women's Singles & Doubles, Quarterfinals | 2 a.m. | Olympic Channel |
| Tennis | Men's Doubles, Semifinals | 2 a.m. | Olympic Channel |
| Tennis | Mixed, First Round | 2 a.m. | Olympic Channel |
| Canoe Slalom | Qualifying | 2 a.m. | USA |
| Women's Basketball | 3×3 Semifinals | 2 a.m. | USA |
| Rugby | Men's Bronze Medal & Final | 2 a.m. | USA |
| Men's Basketball | 3×3 Semifinals | 2 a.m. | USA |
| Swimming | Qualifying | 2 a.m. | USA |
| 3×3 Basketball | Finals | 2 a.m. | USA |
| Golf | Men's First Round | 6:30 p.m. | Golf Channel |
| Swimming | Finals | 8 p.m. | NBC |
| Beach Volleyball | Qualifying | 8 p.m. | USA |
| Rugby | Women's Qualifying | 8 p.m. | USA |
| Table Tennis | Women's Semifinals | 8 p.m. | USA |
| Men's Water Polo | U.S. vs. Italy | 8 p.m. | USA |
| Rowing | Finals | 8 p.m. | CNBC |
| Cycling | BMX Racing Quarterfinals | 8 p.m. | CNBC |
| Fencing | Women's Team Foil Semifinals | 8 p.m. | CNBC |
| Tennis | Men's Singles & Mixed, Quarterfinals | 10 p.m. | Olympic Channel |
| Tennis | Mixed Singles & Doubles, Semifinals | 10 p.m. | Olympic Channel |
Thursday, July 29
| Sport | Event | Time (ET) | TV |
| --- | --- | --- |
| Fencing | Women's Team Foil Semifinals | 2 a.m. | CNBC |
| Tennis | Men's Singles & Mixed, Quarterfinals | 2 a.m. | Olympic Channel |
| Tennis | Women's Singles & Doubles, Semifinals | 2 a.m. | Olympic Channel |
| Fencing | Women's Team Foil Bronze Medal & Final | 2 a.m. | NBCSN |
| Men's Water Polo | U.S. vs. Italy | 2 a.m. | USA |
| Canoe Slalom | Women's Final | 2 a.m. | USA |
| Rugby | Women's Qualifying | 2 a.m. | USA |
| Swimming | Qualifying | 2 a.m. | USA |
| Women's Volleyball | U.S. vs. Turkey | 2 a.m. | USA |
| Gymnastics | Women's All-Around | 6 a.m. | Peacock |
| Men's Basketball | Spain vs. Argentina | 8 a.m. | NBCSN |
| Men's Volleyball | U.S. vs. Brazil | 8 p.m. | CNBC |
| Beach Volleyball | Women's Qualifying | 8 p.m. | CNBC |
| Rowing | Finals | 8 p.m. | CNBC |
| Women's Rugby | U.S. vs. Australia | 8 p.m. | CNBC |
| Cycling | BMX Racing Finals | 8 p.m. | CNBC |
| Gymnastics | Women's Trampoline Finals | 8 p.m. | CNBC |
| Tennis | Men's Singles & Mixed, Semifinals | 11 p.m. | Olympic Channel |
| Tennis | Men's Doubles, Finals | 11 p.m. | Olympic Channel |
Friday, July 30
| Sport | Event | Time (ET) | TV |
| --- | --- | --- |
| Gymnastics | Women's Trampoline Finals | 2 a.m. | CNBC |
| Women's Water Polo | U.S. vs. Taiwan | 2 a.m. | CNBC |
| Archery | Women's Individual Finals | 2 a.m. | CNBC |
| Women's Volleyball | China vs. Taiwan | 2 a.m. | NBCSN |
| Tennis | Men's Doubles Finals, Bronze Medal | 2 a.m. | Olympic Channel |
| Tennis | Men's Singles, Doubles Semifinals | 2 a.m. | Olympic Channel |
| Women's Basketball | U.S. vs. Japan | 2 a.m. | USA |
| Diving | Women's Springboard Qualifying | 2 a.m. | USA |
| Women's Soccer | Quarterfinals | 4 a.m. | NBCSN |
| Women's Rugby | Quarterfinals | 4:30 a.m. | USA |
| Swimming | Qualifying | 6 a.m. | USA |
| Beach Volleyball | Men's Qualifying | 9 a.m. | NBCSN |
| Men's Volleyball | France vs. Taiwan | 10 a.m. | NBCSN |
| Cycling | BMX Freestyle Qualifying | 2 p.m. | USA |
| Triathlon | Mixed Relay | 6:30 p.m. | USA |
| Track & Field | Qualifying | 8 p.m. | USA |
| Track & Field | Women's 400m Hurdles Round 1 | 8 p.m. | NBC |
| Beach Volleyball | Women's Qualifying | 8 p.m. | NBC |
| Swimming | Finals | 8 p.m. | NBC |
| Beach Volleyball | Women's Qualifying | 8 p.m. | CNBC |
| Cycling | Women's BMX Freestyle Qualifying | 8 p.m. | CNBC |
| Women's Volleyball | U.S. vs. Taiwan | 8 p.m. | CNBC |
| Fencing | Women's Team Sabre Semifinals | 8 p.m. | CNBC |
| Gymnastics | Men's Trampoline Finals | 8 p.m. | CNBC |
| Tennis | Women's Singles Finals, Bronze Medal | 11 p.m. | Olympic Channel |
| Tennis | Men's Singles Bronze Medal | 11 p.m. | Olympic Channel |
| Tennis | Women's Doubles Bronze Medal, Mixed Doubles Bronze Medal | 11 p.m. | Olympic Channel |
Saturday, July 31
| Sport | Event | Time (ET) | TV |
| --- | --- | --- |
| Gymnastics | Men's Trampoline Finals | 2 a.m. | CNBC |
| Archery | Men's Individual Finals | 2 a.m. | CNBC |
| Diving | Women's Springboard Semifinals | 2 a.m. | USA |
| Tennis | Women's Singles Finals, Bronze Medal | 2 a.m. | Olympic Channel |
| Tennis | Men's Singles Bronze Medal | 2 a.m. | Olympic Channel |
| Tennis | Women's Doubles, Mixed Doubles Bronze Medal | 2 a.m. | Olympic Channel |
| Men's Soccer | Quarterfinals | 4 a.m. | USA |
| Women's Rugby | Final & Bronze Medal | 4:30 a.m. | USA |
| Men's Soccer | Quarterfinals | 5:30 a.m. | USA |
| Baseball | U.S. vs. Korea | 6 a.m. | NBCSN |
| Track & Field | Men's Long Jump, Women's 100m, Men's 100m | 6 a.m. | Peacock |
| Fencing | Men's Team Foil Semifinals | 10:30 a.m. | USA |
| Golf | Men's Final Round | 6:30 p.m. | Golf Channel |
| Beach Volleyball | Women's Elimination Round | 8 p.m. | NBC |
| Swimming | Finals | 8 p.m. | NBC |
| Wrestling | Qualifying | 8 p.m. | CNBC |
| Badminton | Men's Singles Semifinals | 8 p.m. | CNBC |
| Beach Volleyball | Elimination Round | 8 p.m. | CNBC |
| Track & Field | Finals and Qualifying | 8 p.m. | USA |
| Tennis | Men's Singles Finals | 11 p.m. | Olympic Channel |
| Tennis | Women's Doubles Finals, Mixed Doubles Finals | 11 p.m. | Olympic Channel |
| Beach Volleyball | Men's Elimination Round | 12 a.m. | NBC |
Sunday, August 1
| Sport | Event | Time (ET) | TV |
| --- | --- | --- |
| Men's Handball | Norway vs. France | 2 a.m. | CNBC |
| Tennis | Women's Doubles Finals | 2 a.m. | Olympic Channel |
| Tennis | Men's Singles Finals | 2 a.m. | Olympic Channel |
| Tennis | Mixed Doubles Finals | 2 a.m. | Olympic Channel |
| Diving | Women's Springboard Finals | 2 a.m. | USA |
| Men's Handball | Denmark vs. Sweden | 2 a.m. | USA |
| Weightlifting | Women's Finals | 3:30 a.m. | NBCSN |
| Fencing | Men's Team Foil Finals | 3:30 a.m. | NBCSN |
| Badminton | Women's Singles Finals | 3:30 a.m. | NBCSN |
| Gymnastics | Event Finals | 4 a.m. | Peacock |
| Track & Field | Finals & Semifinals | 4 a.m. | Peacock |
| Track & Field | Finals & Qualifying | 8 p.m. | USA |
| Beach Volleyball | Men's Elimination Round | 8 p.m. | CNBC |
| Field Hockey | Women's Quarterfinals | 8 p.m. | CNBC |
| Badminton | Women's Doubles Bronze Medal & Finals | 8 p.m. | CNBC |
| Men's Water Polo | U.S. vs. Greece | 10:30 p.m. | CNBC |
| Canoeing | Spring Qualifying | 11:30 p.m. | NBC |
| Women's Volleyball | U.S. vs. Italy | 12 a.m. | NBC |
| Women's Basketball | U.S. vs. France | 12:40 a.m. | USA |
| Men's Basketball | Quarterfinals | 12:40 a.m. | Peacock |
Monday, August 2
| Sport | Event | Time (ET) | TV |
| --- | --- | --- |
| Diving | Men's Springboard Qualifying | 2 a.m. | CNBC |
| Beach Volleyball | Elimination Round | 2 a.m. | NBCSN |
| Weightlifting | Women's Finals | 2 a.m. | NBCSN |
| Badminton | Men's Singles Finals | 2 a.m. | NBCSN |
| Women's Soccer | Semifinals | 4 a.m. | USA |
| Women's Soccer | Semifinals | 4 a.m. | USA |
| Beach Volleyball | Elimination Round | 4 a.m. | USA |
| Men's Water Polo | Spain vs. Croatia | 4 a.m. | USA |
| Gymnastics | Event Finals | 4 a.m. | Peacock |
| Track & Field | Finals, Semifinals & Qualifying | 4 a.m. | Peacock |
| Wrestling | Qualifying | 10 p.m. | Olympic Channel |
| Women's Water Polo | Quarterfinals | 11 p.m. | USA |
| Canoeing | Sprint Finals | 11:30 p.m. | NBC |
| Men's Volleyball | Quarterfinals | 11:30 p.m. | NBC |
Tuesday, August 3
| Sport | Event | Time (ET) | TV |
| --- | --- | --- |
| Diving | Men's Springboard Finals | 2 a.m. | CNBC |
| Men's Soccer | Semifinals | 4 a.m. | NBCSN |
| Beach Volleyball | Women's Quarterfinals | 4 a.m. | NBCSN |
| Swimming | Women's Marathon | 4 a.m. | NBCSN |
| Gymnastics | Event Finals | 4 a.m. | Peacock |
| Track & Field | Finals, Semifinals & Qualifying | 4 a.m. | Peacock |
| Wrestling | Finals | 5 a.m. | Olympic Channel |
| Men's Basketball | Quarterfinals | 8 a.m. | USA |
| Men's Volleyball | Quarterfinals | 9:50 a.m. | USA |
| Golf | Women's Round 1 | 6:30 p.m. | Golf Channel |
| Track & Field | Finals, Semifinals & Qualifying | 8 p.m. | NBC |
| Track & Field | Finals & Semifinals | 8 p.m. | USA |
| Wrestling | Qualifying | 10 p.m. | Olympic Channel |
| Women's Volleyball | Quarterfinals | 12 a.m. | NBC |
| Men's Basketball | Semifinals | 12:15 a.m. | Peacock |
Wednesday, August 4
| Sport | Event | Time (ET) | TV |
| --- | --- | --- |
| Women's Basketball | Quarterfinals | 2 a.m. | USA |
| Diving | Women's Platform Qualifying | 2 a.m. | USA |
| Artistic Swimming | Duet Finals | 2 a.m. | USA |
| Women's Volleyball | Quarterfinals | 2 a.m. | NBCSN |
| Equestrian | Individual Jumping Finals | 2 a.m. | NBCSN |
| Swimming | Men's Marathon | 2 a.m. | NBCSN |
| Wrestling | Finals | 5 a.m. | Olympic Channel |
| Track & Field | Semifinals & Finals | 6 a.m. | Peacock |
| Golf | Women's Round 2 | 6:30 p.m. | Golf Channel |
| Beach Volleyball | Women's Semifinals | 8 p.m. | NBC |
| Track & Field | Finals, Semifinals & Qualifying | 8 p.m. | NBC |
| Canoeing | Sprint Finals | 8 p.m. | CNBC |
| Wrestling | Qualifying | 10 p.m. | Olympic Channel |
| Men's Volleyball | Semifinals | 12 a.m. | NBC |
Thursday, August 5
| Sport | Event | Time (ET) | TV |
| --- | --- | --- |
| Women's Water Polo | Semifinals | 2 a.m. | CNBC |
| Diving | Women's Platform Finals | 2 a.m. | USA |
| Women's Soccer | Bronze Medal | 2 a.m. | USA |
| Track & Field | Men's 20km Walk | 2 a.m. | NBCSN |
| Wrestling | Finals | 5:15 a.m. | Olympic Channel |
| Women's Water Polo | Semifinals | 6 a.m. | USA |
| Men's Volleyball | Semifinals | 6 a.m. | USA |
| Track & Field | Finals & Semifinals | 6 a.m. | Peacock |
| Men's Basketball | Semifinals | 7 a.m. | NBCSN |
| Track & Field | Men's 50km Walk | 4:30 p.m. | NBCSN |
| Golf | Women's Round 3 | 6:30 p.m. | Golf Channel |
| Women's Soccer | Finals | 10 p.m. | USA |
| Women's Volleyball | Semifinals | 10 p.m. | USA |
| Wrestling | Finals | 10 p.m. | Olympic Channel |
| Women's Soccer | Finals | 11:30 p.m. | NBC |
Friday, August 6
| Sport | Event | Time (ET) | TV |
| --- | --- | --- |
| Men's Water Polo | Semifinals | 2 a.m. | CNBC |
| Diving | Men's Platform Qualifying | 2 a.m. | USA |
| Women's Handball | Semifinals | 2 a.m. | USA |
| Track & Field | Women's 20km Walk | 3:30 a.m. | NBCSN |
| Field Hockey | Women's Finals | 5:15 a.m. | Olympic Channel |
| Women's Volleyball | Semifinals | 6 a.m. | USA |
| Track & Field | Finals & Semifinals | 6 a.m. | USA |
| Men's Soccer | Bronze Medal | 6 a.m. | Peacock |
| Track & Field | Women's Marathon | 6 p.m. | USA |
| Golf | Women's Final Round | 6:30 p.m. | Golf Channel |
| Track & Field | Women's Marathon | 8 p.m. | NBC |
| Men's Basketball | Finals | 10:30 p.m. | NBC |
| Baseball | Bronze Medal | 11:30 p.m. | CNBC |
| Men's Volleyball | Bronze Medal | 12:30 a.m. | USA |
Saturday, August 7
| Sport | Event | Time (ET) | TV |
| --- | --- | --- |
| Men's Volleyball | Bronze Medal | 2 a.m. | USA |
| Diving | Men's Platform Finals | 2 a.m. | USA |
| Women's Water Polo | Finals | 2 a.m. | USA |
| Women's Basketball | Bronze Medal | 2 a.m. | CNBC |
| Men's Basketball | Bronze Medal | 5:15 a.m. | USA |
| Wrestling | Finals | 6 a.m. | Olympic Channel |
| Track & Field | Finals | 6 a.m. | Peacock |
| Men's Soccer | Finals | 7:30 a.m. | NBCSN |
| Men's Volleyball | Finals | 8 a.m. | NBC |
| Track & Field | Men's Marathon | 6 p.m. | USA |
| Women's Volleyball | Bronze Medal | 6 p.m. | USA |
| Women's Volleyball | Finals | 11:30 p.m. | USA |
| Men's Water Polo | Bronze Medal | 12:30 a.m. | CNBC |
| Boxing | Finals | 12:30 a.m. | CNBC |
Sunday, August 8
| Sport | Event | Time (ET) | TV |
| --- | --- | --- |
| Boxing | Finals | 2 a.m. | CNBC |
| Women's Volleyball | Finals | 2 a.m. | USA |
| Men's Water Polo | Finals | 2 a.m. | USA |
| Closing Ceremony | – | 8 p.m. | NBC |
_BookPromo=2638