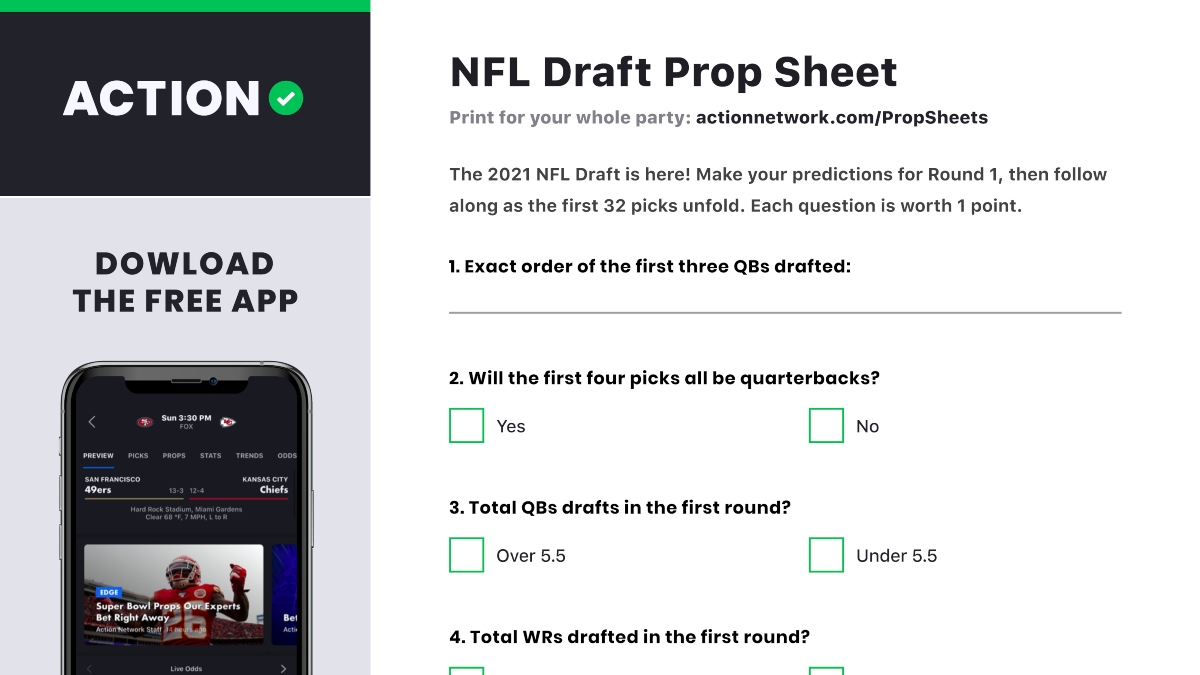 The 2021 NFL Draft has yet to officially begin, but the chaos is in full effect.
Whether you're hosting a virtual or in-person watch party, we've got the perfect complement to your Round 1 festivities: A prop game! You can print this 10-question sheet to make your predictions for Thursday night's first round (8 p.m. ET on ABC/ESPN/NFL Network), then play along as the first 32 picks unfold to grade how you did.
We'll update this post with the results, so if you're in need of a third party to grade how you did, check back after Day 1.
2021 NFL Draft Prop Sheet
Click here or on the image below to download and print our prop sheet.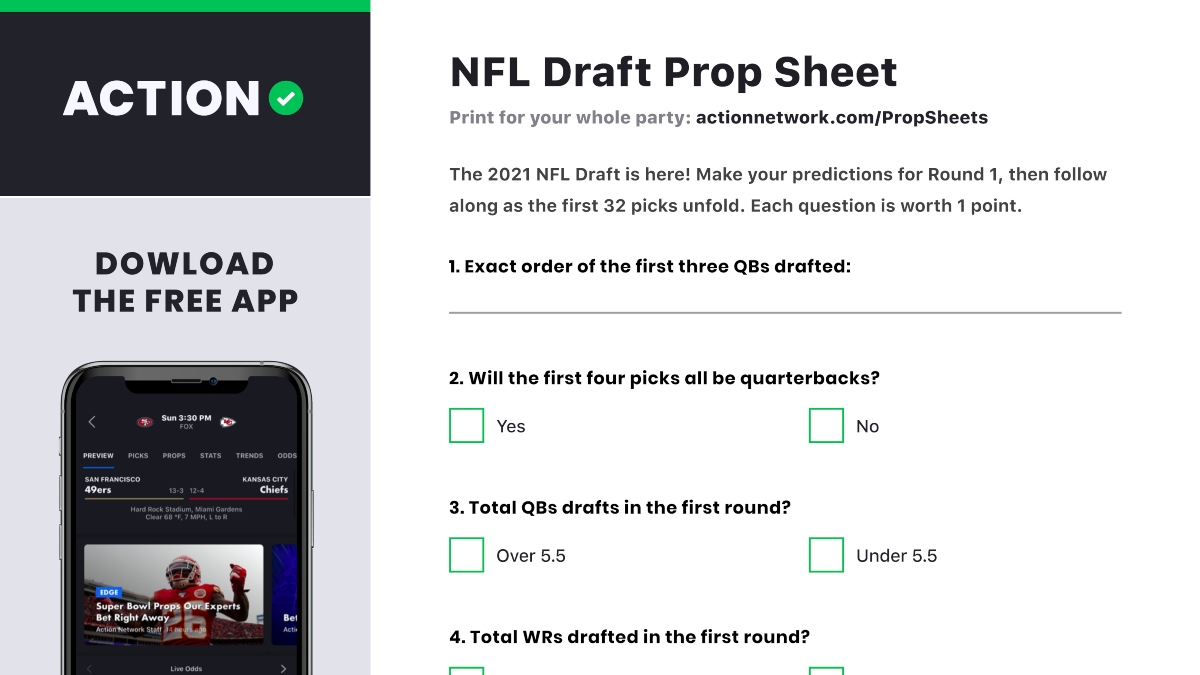 NFL Draft Prop Sheet Questions
We will update the following props with their results after Round 1 of the draft (i.e. late Thursday night).
Exact order of the first three QBs drafted
Will the first four picks all be quarterbacks?
Total QBs drafts in the first round: Over/Under 5.5
Total WRs drafted in the first round: Over/Under 4.5
Who will be drafted first? DeVonta Smith or Jaylen Waddle
Total Alabama players drafted: Over/Under 5.5
Total SEC players drafted: Over/Under 12.5
Will a RB be drafted in Round 1? Yes or No
First non-QB drafted: Kyle Pitts, Ja'Marr Chase, Penei Sewell, other
First defensive player drafted: Patrick Surtain, Jaycee Horn, Micah Parsons, other