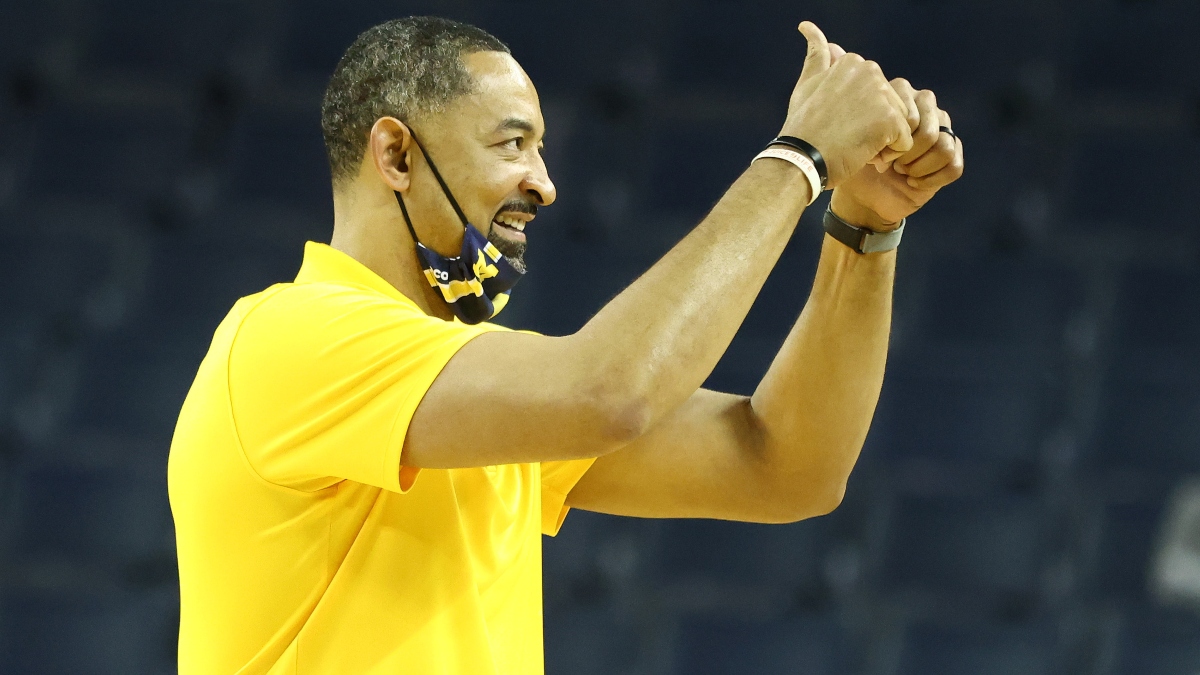 Biggest Bets Heading into Sweet 16
| Team | Bet | Win |
| --- | --- | --- |
| Houston Title | $1M | $9M |
| Michigan Title | $60K | $465K |
| Alabama -6 vs. UCLA | $451K | $410K |
| Oregon +3 vs. USC | $367,200 | $306K |
| Oregon State Title | $400 | $300,400 |
| Loyola-Chicago -6 vs. Oregon St | $306K | $255K |
| Florida State Title | $4900 | $249,900 |
| Florida State Title | $9500 | $247K |
| Creighton Title | $10K | $200K |
| Houston Title | $7K | $210K |
| Florida State +3 vs. Michigan | $222,200 | $202K |
| USC Title | $1K | $200K |
| Loyola-Chicago Title | $1K | $200K |
As the NCAA Tournament picture becomes clearer and fewer games remain, bigger bets are coming in to sportsbooks.
The biggest, of course, is courtesy of Mattress Mack on the Houston Cougars. The Houston business owner placed $1 million on Houston to win it all at 9-1 odds at DraftKings after flying from Houston to Denver to find the legal book.
That's the only publicly-known bet over $500,000, but six-figure wagers are starting to roll in.
Many of the biggest bets are on Sweet 16 spreads.
BetMGM has taken five notable six-figure bets on Sweet 16 sides, including $451K on Alabama -6 to win $410K. The Crimson Tide plays UCLA on Sunday.
There's a $367,200 bet on Oregon +3 against USC to win $306K and another $306K bet on Loyola-Chicago -6 to win $255K. The Ramblers take on Oregon State on Saturday afternoon.
The bet with the biggest return-on-investment (ROI) opportunity is riding on the Oregon State Beavers. A bettor in Nevada placed $400 at William Hill on the Pac-12 team to win it all at the start of the NCAA Tournament at 750-1 odds. That ticket would pay out $300,400.
_BookPromo=317