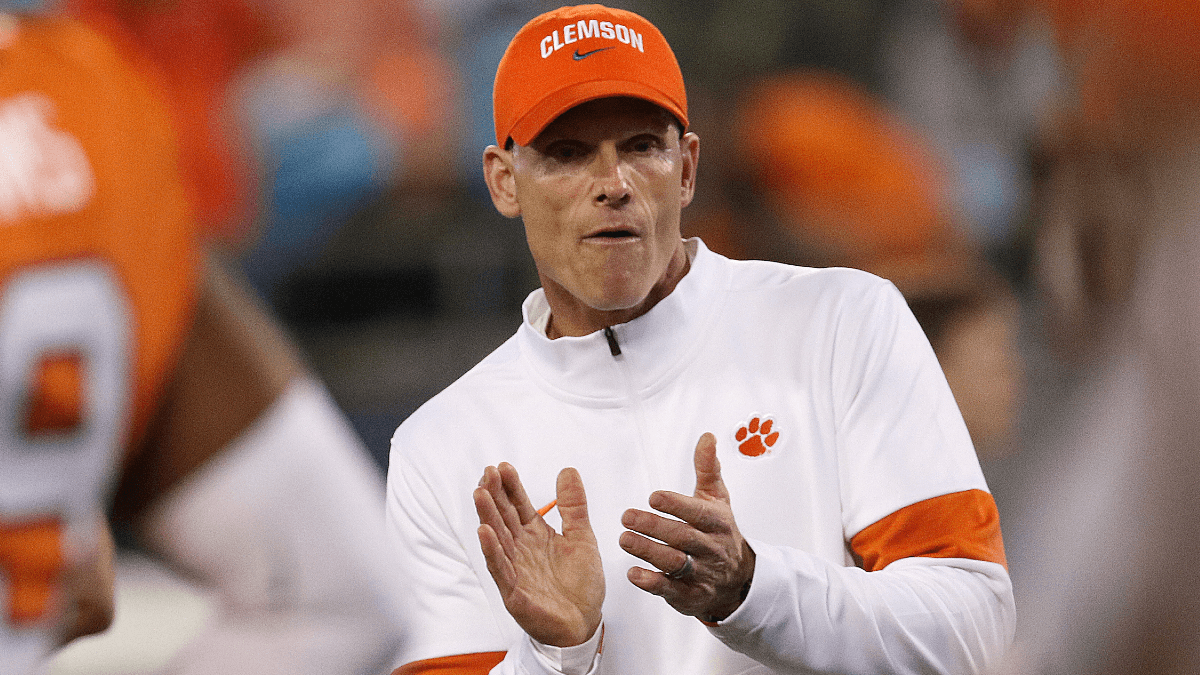 Opening College Football Totals 
Odds via WynnBET
| Team | Total Open |
| --- | --- |
| Week of Aug. 28 | |
| Nebraska at Illinois | 57.5 |
| Hawaii at UCLA | 69.5 |
| UTEP at New Mexico State | 60 |
| Connecticuit at Fresno State | 64 |
| Week of Sept. 4 | |
| Temple at Rutgers | 54.5 |
| Boise State at UCF | 71.5 |
| East Carolina at Appalachian State | 62 |
| USF at NC State | 63 |
| Bowling Green at Tennessee | 62 |
| Ohio State at Minnesota | 65 |
| North Carolina at Virginia Tech | 64.5 |
| Old Dominion at Wake Forest | 66 |
| Duke at Charlotte | 62.5 |
| Michigan State at Northwestern | 46.5 |
| Western Michigan at Michigan | 69.5 |
| Army at Georgia State | 57 |
| Stanford at Kansas State | 56 |
| ULM at Kentucky | 54 |
| Oklahoma at Tulane | 67 |
| Penn State at Wisconsin | 53 |
| Rice at Arkansas | 49.5 |
| Fresno State at Oregon | 61.5 |
| West Virginia at Maryland | 53.5 |
| Indiana at Iowa | 48 |
| Miami (OH) at Cincinnati | 51 |
| Marshall at Navy | 45 |
| Alabama at Miami (FL) | 63 |
| Massachusetts at Pittsburgh | 61 |
| Central Michigan at Missouri | 64 |
| Louisiana Tech at Mississippi State | 57 |
| Louisiana at Texas | 65 |
| San Jose State at USC | 60 |
| Oregon State at Purdue | 63 |
| Texas Tech at Houston | 68.5 |
| Baylor at Texas State | 59.5 |
| Syracuse at Ohio | 58 |
| Akron at Auburn | 55 |
| UTSA at Illinois | 56.5 |
| Florida Atlantic at Florida | 53.5 |
| Northern Illinois at Georgia Tech | 61.5 |
| Georgia at Clemson | 50 |
| Southern Miss at South Alabama | 54.5 |
| Kent State at Texas A&M | 69.5 |
| LSU at UCLA | 73 |
| BYU at Arizona | 57.5 |
| Nevada at California | 53 |
| New Mexico State at San Diego State | 54 |
| Utah State at Washington State | 64 |
| Notre Dame at Florida State | 56 |
| Louisville at Ole Miss | 74 |
College football point totals have hit the market for 50 games between Week Zero and Week 1 with Clemson vs. Georgia posting one of the lowest marks on the board (50).
At WynnBET, which was first to the market on totals, only four games have totals listed below the 50 points assigned to Week 1's most anticipated matchup.
Clemson and Georgia are scheduled to play on September 4, which is part of college football's Week 1. But before the season kicks off in full that week, five games take place in what's referred to as Week Zero.
Included in that slate is Nebraska vs. Illinois. With a total set at 57.5, it's the lowest Week Zero total on the board.
The lowest Week 1 total is 45 between Navy and Marshall, just below a Big Ten matchup featuring Michigan State and Northwestern (46.5).
If you're looking for points, hop on the Lane Train where Kiffin's Ole Miss Rebels are part of the matchup with the highest total on the board against Louisville at 74 points. That's just ahead of LSU and Chip Kelly's UCLA Bruins at 73.